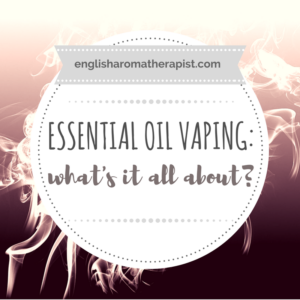 What's the deal with "essential oil vaping"? If you're a social media user, it's likely that you've come across adverts for these portable aromatherapy vapourizers – yes, I'm talking mainly about MONQ, although there are others.
Barely a day goes by without seeing questions about this on Facebook. MONQ adverts are all over the place and – on the face of it – essential oil vaping seems to be the hottest thing in aromatherapy right now.
So, what's it all about? And is it really safe? Quite a few readers have emailed me about this, so I thought I would investigate.




Share this on...