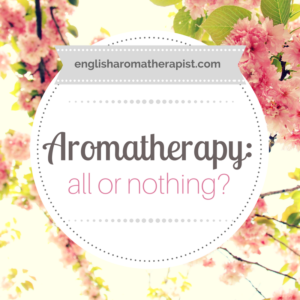 I recently talked about Why Essential Oils are Not a Magic Wand. In the video, I explained that essential oils alone cannot be used as a quick-fix to solve all your problems in life.
Holistic therapy involves taking a wider perspective. More than just focusing on specific symptoms, it's about treating the person as a whole – mind, body and spirit. Quite frankly, using a few drops of a "weight-loss blend" is unlikely to have much impact if you're not also addressing your own diet and exercise habits.
So, it's important to see the big picture – BUT… aromatherapy does not necessarily require an "all or nothing" approach.




Share this on...