Essential Oils & Hygge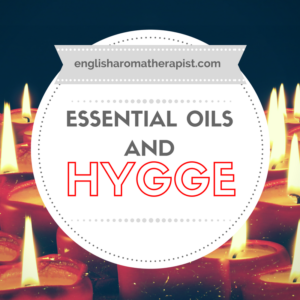 I first became aware of the concept of hygge last winter, as I was browsing through Pinterest in the middle of a cold, dark night (life with a newborn baby!)
This autumn, the buzz around hygge is starting to proliferate online. An Amazon search for 'hygge' books brings up 115 results. The newly published The Little Book of Hygge is already an Amazon best-seller, with articles about hygge popping up in just about every newspaper and magazine. Everyone is getting their hygge on — so what's it all about?
What is hygge?
If you're unfamiliar with the term, hygge is a Danish word that's all about cosiness and finding happiness in the small, everyday pleasures of life. With no direct English equivalent, hygge is more than just a word — it's more like a philosophy. Hygge is a concept that gets Danes through their long, dark and very cold winters. After all, Denmark is often cited as being the happiest country in the world. Why be miserable about a cold and frosty night, when you can gather round the fire and toast marshmallows with friends? It's all about creating a cosy atmosphere and finding joy in the small things: candlelit dinners, spending time with family, curling up by the fire and enjoying the moment.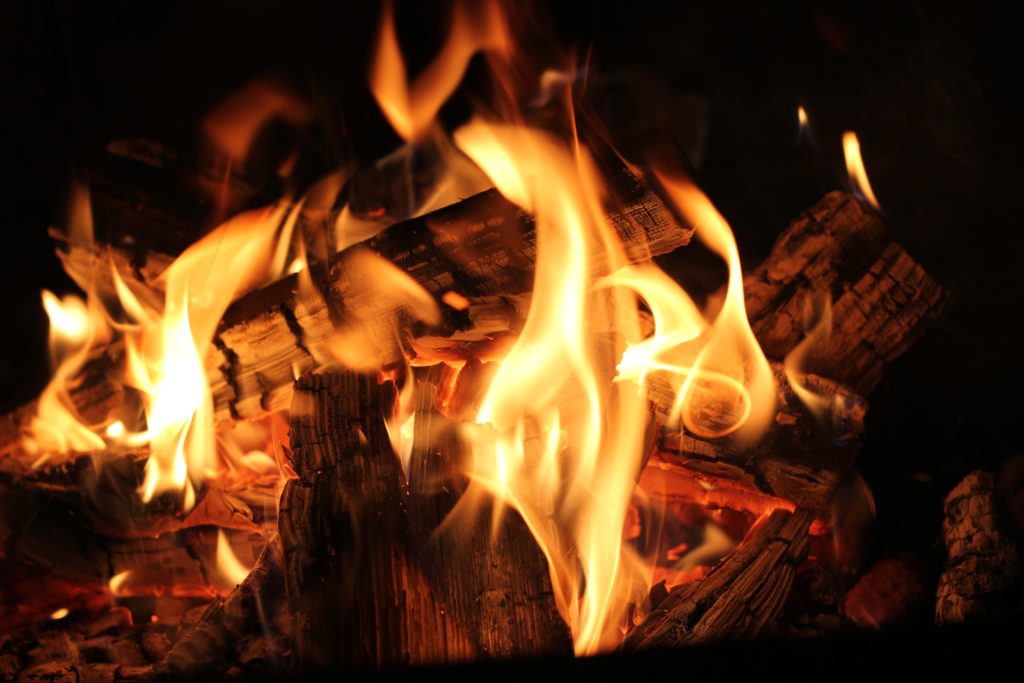 How is hygge pronounced?
As I'm not Danish, I am no expert — but I believe it's pronounced hue-gah (some say hoo-ga)
How can I be hygge?
You're probably already doing hygge things without realising! Imagine being tucked up in a warm, cosy bed with a mug of hot chocolate, as candles softly flicker and the rain beats down on the windows outside. That's hygge. Imagine sitting around a campfire with friends, laughing and joking, sharing platters of hot food and mulled wine. That's hygge. Imagine walking through crispy red and orange leaves on a fresh autumn evening, listening to birdsong, feeling the cool air on your face and watching the sunset on the horizon. That's hygge.
What is NOT hygge?
The concept of hygge is sometimes misunderstood — let's face it, some people always like to sneer at 'new' trends. Contrary to popular belief, hygge is not confined to the indoors. You can feel equally hygge on a bracing winter woodland walk as you can tucked up in a blanket at home. Nor is it anti-social — a big part of hygge is about enjoying quality time with loved ones. And it's not just part of wintertime — Danish people seek hygge all year round, from summer picnics to barbecues and outdoor festivals.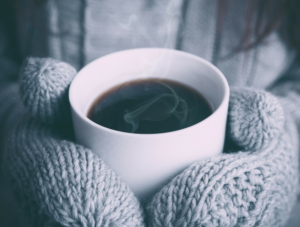 What's so great about it?
Everyone is loving hygge right now. It's not difficult to understand why — 2016 has had its fair share of tragedies and disasters. Stress, anxiety and depression are at an all-time high. Hygge brings an element of positivity to all the doom and gloom. And unlike some trends, it doesn't have to cost you a cent. (In fact, wrapping up in all those blankets might even save you money on your heating bill!)
Hygge and aromatherapy
Aromatherapy offers so much potential for creating the perfect hygge atmosphere. There's nothing more hygge than a candle. It's amazing how just dimming the lights and lighting a candle creates an instant feeling of calming cosiness. But there's more to aromatherapy than scented candles — essential oils can be used in so many ways, from diffusers to room sprays.
My simple tip: just add a few drops of pure essential oil onto a cotton wool pad, place on your bedside table and enjoy the scent as it naturally evaporates into the air. The beauty of using essential oils is that you'll benefit from their naturally therapeutic properties, as well as their wonderful fragrance — far better than using cheap air fresheners and synthetic candles (some of which contain cancer-causing chemicals).
One of the most hygge things in the world has got to be a relaxing, candlelit aromatherapy bath. It's the perfect de-stresser after a long and tiring day. Even better if you can light one or two candles to enhance the cosy atmosphere. Simply add 6-8 drops of essential oil to your bath, just before getting in. Remember to dilute them in a carrier oil first (such as grapeseed) to prevent any risk of skin irritation. Swish the water around to disperse the essential oils evenly around the bath. Popular relaxing oils include lavender, geranium, ylang ylang and chamomile. Choose one, or blend a combination to create your own unique fragrance.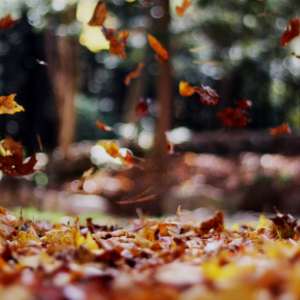 Hygge blends
Have fun experimenting with essential oils to create your perfect hygge atmosphere — from warming, spicy blends to fresh, uplifting scents. Here are a few hygge diffuser blends to get you started:
Autumn spice
2 drops sweet orange
2 drops ginger
1 drop cinnamon
Christmas joy
1 drop pine
1 drop orange
1 drop clove
1 drop cinnamon
1 drop juniper
Winter woodland
2 drops cedarwood
1 drop pine
1 drop eucalyptus
Sleepy time
4 drops lavender
1 drop vetiver
(please note: these blends are designed to be used in a diffuser, or on a cotton wool pad — not in the bath)
Follow me on...




Share this on...