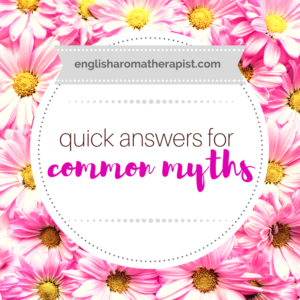 There are so many myths about essential oils and aromatherapy. Of course, some issues will always be a matter of opinion. Many things are not purely black and white. I am NOT here to say I know it all!
But there are some myths that keep circulating round. When we hear them, it's not always easy to quickly find articles or links to back up our claims.
I thought it would be easy to gather a collection of links in one place, for quick answers to those common myths we hear every day.




Share this on...