Make your own natural lip balm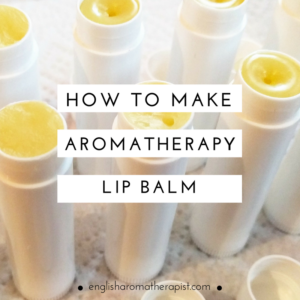 Making your own lip balm is surprisingly easy! Once you try this recipe, you'll never need to buy another lip salve from the store again.
This lip balm is wonderfully moisturising and smells divine! I've used my favourite peppermint and lime combination here — but what's great about making your own aromatherapy lip balm is that you can use whichever essential oils you like to create your own signature fragrance.
Homemade lip balms make a lovely gift for friends and family — perfect for Christmas!
Watch my video to see how to make these gorgeous lip balms. Click here to download the full recipe booklet (including lots of other homemade aromatherapy gifts)
Follow me on...




Share this on...