How To Become An Aromatherapist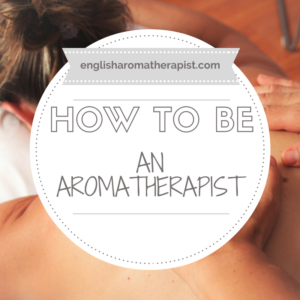 What does an aromatherapist do?
An aromatherapist uses essential oils to improve his/her clients' emotional and physical wellbeing. Although not allowed to provide medical advice, diagnose illnesses or claim to cure any medical condition, aromatherapists can help to ease symptoms and reduce stress.
Holistic therapies are based on the concept of treating the whole person – mind, body and spirit – rather than focusing purely on physical symptoms. This acknowledges the importance of mental wellbeing and its relationship with our physical health.
With more and more people opting to take a natural approach to health, there is a growing demand for holistic therapies. An increasing awareness of aromatherapy has seen its popularity surge over recent decades.
Where does an aromatherapist work?
Aromatherapists can be employed in salons, spas or holistic therapy clinics. These job roles are predominantly massage-based.
Many aromatherapists are self-employed and run their own business, by setting up a salon or working from home. They may choose to rent a room within an existing business (such as a gym, hair salon or health food store). Some aromatherapists offer a mobile service by providing treatments in their clients' homes.
Typically, most aromatherapists will be qualified in other therapies or beauty treatments too, in order to offer a broader range of services.
Not all aromatherapists work as massage therapists – some move on to teaching, consultancy or product creation. For more details, read What are the future job prospects? (see below)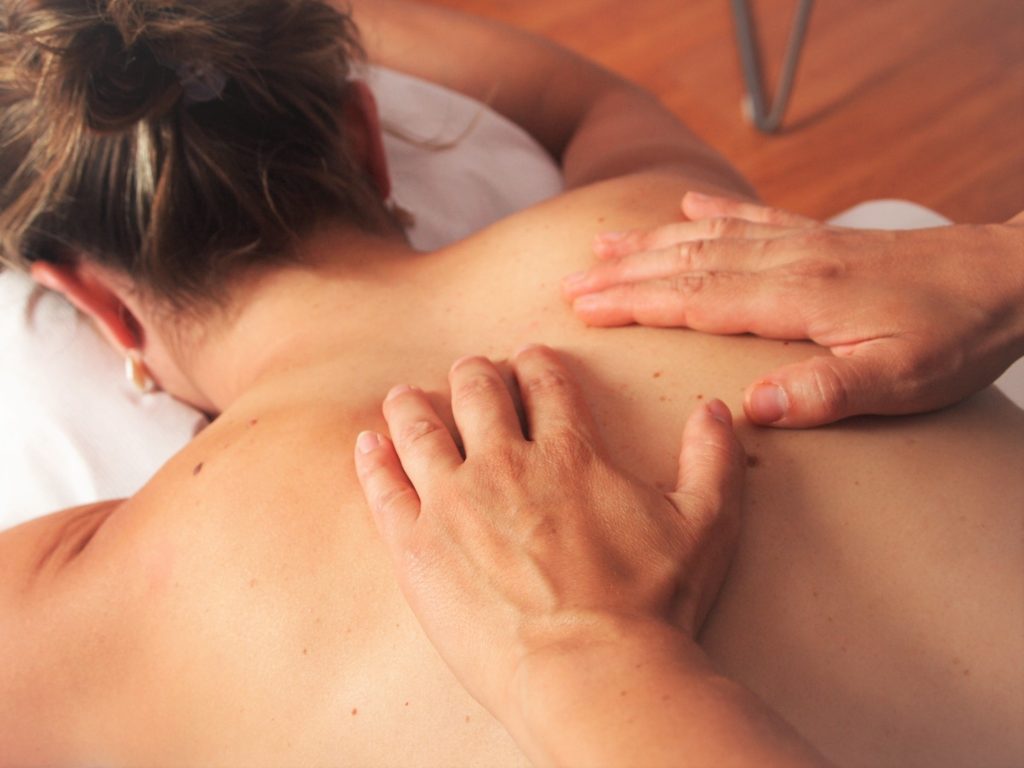 What are the training/entry requirements?
Until recently, there were no statutory regulations over the training or qualification of aromatherapists in the UK. Unlike in other countries, British beauticians and massage therapists were not usually required to be licensed or officially registered. In theory, there was nothing to stop anyone from setting up an aromatherapy business.
Over the last 15 years or so, the government has been tightening up the complementary therapy industry and steps are being taken to unite and standardise the profession.
In Britain, there is no standard course or qualification for aromatherapy training. Currently, the aromatherapy industry is largely self-regulated, with most working therapists voluntarily choosing to register with a professional association. Although not mandatory by law, this strengthens your image as a professional aromatherapist, which some clients find reassuring. Membership indicates that you have undertaken accredited training and adhere to a code of professional ethics – rather like a 'seal of approval' for a therapist.
Members of a professional association benefit from support and resources to keep abreast of changing regulations in the industry. Inclusion on a public register of qualified therapists is also an effective method of advertising your services to potential clients. You might choose to join a more general association if you offer several different types of therapies and treatments (see below for links).
Professional insurance is also recommended for practising aromatherapists. To find out more about training, read my blog post about how to find the best aromatherapy course.
Do I need a licence to work as an aromatherapist in the UK?
Depending on where you live, you may be required to register with your local council and/or obtain a licence for providing massage and aromatherapy treatments – click here to find out more
What does the job involve?
An aromatherapist usually offers a range of massage-based treatments that involve the use of essential oils. The job may involve creating bespoke blends of essential oils for individual clients, following a detailed consultation. As holistic therapists, they may advise on lifestyle and dietary issues to improve a client's overall wellbeing.
Self-employed aromatherapists will also need to dedicate some of their time towards marketing ideas to promote their business, as well as taking care of stock, financial accounting and other legal obligations. Participating in Continuing Professional Development (CPD) is also an important part of keeping up-to-date with developments in the industry.
What skills are required to work as an aromatherapist?
You'll need an in-depth knowledge of essential oils, anatomy and physiology. Look for an accredited training course that meets National Occupational Standards (NOS).
You'll also need some basic business skills if you plan to work as a self-employed aromatherapist. While some tasks can be outsourced, it's important to have a general grasp of business and accounting matters.
Crucially, you need excellent interpersonal skills to be able to communicate effectively with all different types of clients. Empathy and listening skills are of paramount importance, along with the ability to make clients feel at ease.
Aromatherapy massage involves close personal contact with clients, who may feel self-conscious or nervous about the treatment. A discreet and diplomatic approach is required at all times. Read more about how to get started in the aromatherapy industry.
What is the average salary?
Therapists employed in a spa/salon are usually paid a little over the minimum wage, with the potential to earn extra sales commission.
If you're self-employed, your salary will depend on how busy you are – the average price of a 1-hour massage is around £30-60, so there is the potential to earn several hundred pounds per week if your diary is fully booked. However, you need to take into account your overhead costs and deduct these from your total revenue – e.g. stock, equipment, rent, business rates, utility bills, insurance, travelling time/costs (if mobile) plus other expenses.
What are the future job prospects?
You may decide to expand your treatment portfolio and train in further therapies or treatments – such as reflexology, sports massage, reiki or beauty treatments.
After gaining experience in a salon, you might take the leap to opening your own aromatherapy practice or training school. You may decide to develop your own range of aromatherapy products or essential oil blends.
Carrying out aromatherapy massages can be physically intense and tiring, so after several years many practising aromatherapists progress on to consultancy, teaching or corporate wellness training. This can be a lucrative career path for those who are ready to move on from the 'hands-on' aspect of aromatherapy practice.
What are the disadvantages of working as an aromatherapist?
As discussed above, massaging can be hard work. Spa therapists are often required to carry out back-to-back treatments on clients all day, which is exhausting and tough on your back and joints. For this reason, staff turnover in spas is usually fairly high, as therapists find the pace of work to be physically unsustainable.
For female therapists, there is the potential risk of inappropriate conduct from male clients. Advertising massage services can occasionally result in enquiries from clients seeking more than just regular massage. Although these clients will be the exception rather than the rule, it's important for therapists to be aware and vigilant – particularly when dealing with new clients for the first time.
If you're pregnant, working as an aromatherapist can be tricky – primarily due to the risk of working with essential oils all day long. In addition, the intense physical nature of massage may be uncomfortable, tiring or unsafe for pregnant therapists. This particularly applies to mobile therapists who carry a portable massage couch. Pregnant therapists may choose to reduce their workload or limit the range of essential oils they use on clients.
Finally, it's worth pointing out that aromatherapy is still a relatively niche subject area, so you might initially struggle to have a fully-booked diary without also offering other therapies or treatments alongside aromatherapy massage. When economic times are tough, luxuries (e.g. massages) are the first things that consumers will cut back. Obviously, the demand for aromatherapy will vary enormously from place to place, so it's important to do your research before setting up a business.
Find Out More
Download my ebook The Little Book of Working as a Therapist to find out more about working in the aromatherapy and holistic therapy industry.
Professional Associations for UK Aromatherapists:
CHNC (Complementary & Natural Healthcare Council) – http://www.cnhc.org.uk/
FHT (Federation of Holistic Therapists) – http://www.fht.org.uk/
IFA (The International Federation of Aromatherapists) – http://www.ifaroma.org/us/home/
IFPA (The International Federation of Professional Aromatherapists) – http://ifparoma.org/
Follow me on...




Share this on...