Make Your Own Aromatherapy Body Scrub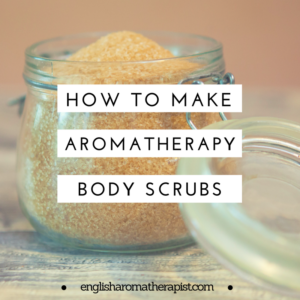 Fancy making your own aromatherapy body scrubs using essential oils? Watch how quick and easy it is to whip up your own home-made scrubs in this new video!
DIY Aromatherapy Body Scrub Recipes
All you'll need is a basic carrier oil, plus sugar (or salt) and essential oils.
Here are some suggestions for essential oils to use when creating your own body scrubs…
Lavender and lemon (relaxing)
Lemon and lime (uplifting)
Lime and peppermint (fresh – like a Mojito cocktail!)
Rose and geranium (calming)
Remember, oil-based scrubs WILL make your bath/shower slippery — so take extra care!
Follow me on...




Share this on...