Is it safe to make your own aromatherapy products?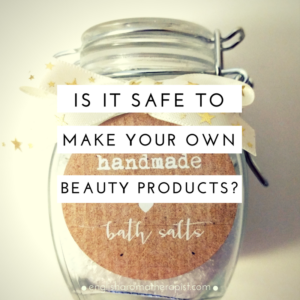 Making your own aromatherapy products using essential oils is SO popular right now.
With concerns about toxin overload from commercial beauty products, it's no wonder that more and more people are interested in creating their own DIY lotions and potions — not to mention the fact that you can save £££ by making your own skin care products at home.
From body scrubs to moisturisers, lip balms, shampoo and cleansers — there are endless opportunities for creating your own uniquely scented products. I'll be covering some simple tutorials for these in later videos (Subscribe to my YouTube channel to stay updated!)
But, is it safe to make your own DIY beauty products? Watch this short video to find out my Top 5 Golden Rules when making your own aromatherapy products to use at home.
Follow me on...




Share this on...