Essential Oil Apps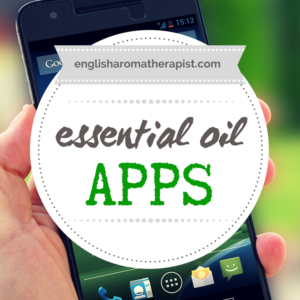 Let's talk about apps! Where can you find good apps about essential oils and aromatherapy?
This question is asked SO much online. I also see a lot of people ask:
"Why can't I find any good FREE apps?"
"Why isn't there an app that does XYZ?"
"Why doesn't someone just make a GOOD aromatherapy app, and make millions?"
So, there are a few issues I want to quickly explore. As someone with experience of producing an aromatherapy app, I can offer some insight here.
But I'm not here just to promote my own app – other aromatherapy apps are available, and you'll find links to these at the end of this article.
What do I know?
In 2016, I released the Essential Oil Blending Tool app for iOS and Android, which has been downloaded by around 30,000 users to date. This is a simple free app that allows you to create your own aromatherapy blends. The app also features an interactive dilution calculator, and the Premium version contains profiles for 60 essential oils.
I've also worked alongside The Aroma App, which was published around December 2017. This is a comprehensive blending database, which allows you to save your blends and browse hundreds of other recipes. It's a free app that has some amazing built-in search options to filter your results (with a handy desktop version too!)
Good free apps?
Firstly, let's address the most common Facebook question – "Why can't I find many good FREE aromatherapy apps?"
Basically, the answer is simple: creating an app is expensive and time-consuming. It can take months (even years) to take an idea from concept to completion. Designing an app that works on every type of smartphone and tablet around the world is not easy. There are some serious display issues to consider. When we use an app, we take it for granted that it will work in the way we expect. In reality, the front-end that we see is the tip of the iceberg – behind the scenes, there are thousands of lines of code. It's immensely complex. Even once you've made an app, you'll need to get it approved by the App Store. And, believe me, they are picky!
So, that's why most of the aromatherapy apps are NOT free. An unbelievable amount of time and work has gone into producing them.
It also explains why many free apps are pretty useless – in general, if you want quality you have to be prepared to pay for it!
I was surprised at the lack of decent free aromatherapy apps, which is why my Essential Oil Blending Tool app is free to download. My users can choose to pay a small amount to upgrade and access more features, but this is entirely optional. The same applies to The Aroma App.
I just want an app that does this…
If you're wondering why an app doesn't have a specific feature, there's probably a technical reason WHY it can't do that.
People often ask why there isn't an app that specifically suits their needs. But it's not always that simple.
Let me explain. The Aroma App was designed to meet the demands of home users who wanted to store and share their blends. People are always asking for blends on social media. What's your favourite relaxing blend? What's your favourite blend that uses Jasmine? Wouldn't it be great if there was a way we could share these blends, and browse the blends of others? A database of blending inspiration! And wouldn't it be awesome if we could filter the search results – based on the oils we had in our own collection, or based on specific factors (e.g. pregnancy-safe, kid-safe, etc.)
Wouldn't it be useful to search for blends based on specific oils? Like, I have a bottle of Cedarwood and I want to know what blends I can make with it! Or, are there any blends that contain Cedarwood AND Lavender together?
So, The Aroma App does ALL of this. And it's free.
Now, does the app contain blends you might not like? Absolutely. If you want to let ANYONE share blends, you will end up with some blends you don't like.
But every blend comes with safety information and shows clear warnings if it exceeds recommended dilutions. All aromatherapy users need to take some personal responsibility. If a blend is clearly marked as unsafe, it's up to you if you decide to go ahead and use it. Blends can also be reported if they are clearly inappropriate.
Manually moderating each blend would be seriously impractical and frustrating for everyone involved. Do you really want someone to play God? Even professional aromatherapists can't agree on many things. Some aromatherapists will say a blend that contains Clary Sage shouldn't be used in pregnancy, some will say it's okay. Some will say blends containing Peppermint and Eucalyptus should never be used around young children, others disagree. Some will think your blend dilution is too strong, others will think it's acceptable. Some are more relaxed about internal use than others. There is no single "right" answer.
Essentially, you can't have your cake and eat it. If you want freedom to openly share blends, you can't really complain if you don't agree with all the results.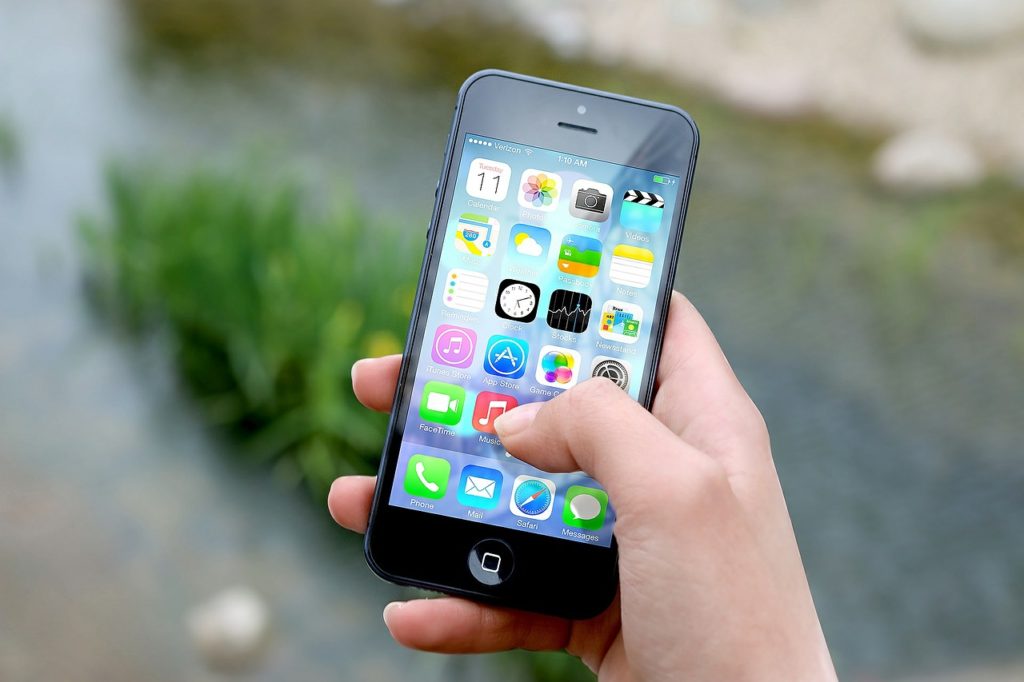 Why are apps so glitchy?
All apps have glitches, that's just life. Even multi-million dollar apps like Facebook will play up sometimes. Some apps will occasionally crash or act strangely for no apparent reason. Most things are solved by turning your device off and on again!
Why isn't there an app that does everything?
You might wonder why someone doesn't just make an aromatherapy app that does everything! Wouldn't that be great? Well, yes…but how much would you be willing to pay? £5? £10? £50? £100?
In reality, one app isn't going to give you everything you need. As I've already explained here, you don't want to be getting all your information from one place anyway. It's far better to get yourself a few good books and learn from a range of sources.
What apps are out there?
So, what's currently available in terms of aromatherapy apps? A quick search on iTunes or Google Play will bring up many results. Here's an overview of the most popular ones:
Paid-for Apps
Aromahead's Natural Remedies
Brought to you by Andrea Butje of Aromahead, this app contains recipes for homemade aromatherapy products:
Google Play – Aromahead's Natural Remedies
iTunes – Aromahead's Natural Remedies
An Airtable platform of essential oil information. The full version costs $19.98. Not available on the App Store, but can be downloaded from http://www.aromasenseapp.com
Modern Essentials by AromaTools
App version of the Modern Essentials reference guide, based on doTerra oils. I don't personally recommend it, but I'm including it here as it's fairly popular:
Google Play – Modern Essentials
An Airtable-based spreadsheet to keep track of your inventory and blends. Not available on the App Store, but can be downloaded for $3.99 from http://aromassistant.com
Be aware that this app is specific to Young Living products. Again, I don't personally recommend this app, but I see a lot of people asking about it:
Free Apps
Essential Oil Blending Tool
A simple blending tool (not recipe-based), with interactive dilution calculator and additional premium features (including essential oil profiles) Click here for more details and a tutorial video
Google Play – Essential Oil Blending Tool
iTunes – Essential Oil Blending Tool
A community app to share, store and browse essential oil blends. Upgrade to access 100 essential oil profiles:
AromaDesk Oil Blending Tool
This is technically a free app, but you can't really do much without paying around $20 to upgrade for full access. Looks like it has potential to be useful:
Google Play – AromaDesk Oil Blending Tool
iTunes – AromaDesk Oil Blending Tool
And finally…
There are lots of free aromatherapy apps with similar names. In general, anything called "Oils Guide", "Essential Oil Reference Guide", "Essential Oil Guide" etc. are not usually worth downloading. Most of these contain unsafe and inaccurate information, or are linked to specific brands of essential oils.
I hope you found this a useful guide to aromatherapy apps. Let me know if you've found any more that are not on this list, and feel free to share this page with others!
Follow me on...




Share this on...