Get ready for autumn!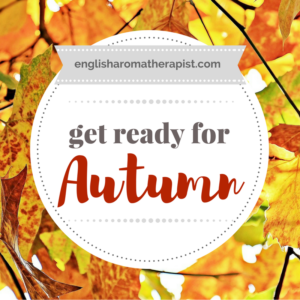 September has arrived, and the mornings have started to feel a little chilly…
I never used to like autumn – for me, it was all grey skies, rain and slushy brown leaves everywhere. September meant "back to school" and saying farewell to summer.
But, as I've got older, I've learned to appreciate the beauty of autumn (and let's face it – we can't change the seasons, so we might as well learn to love 'em!)
Now, autumn = cosy.
Crisp air, chunky scarves, rosy cheeks, steaming hot coffee and pumpkin-themed everything.
Essential oils can help you get in the mood for autumn and create a cosy atmosphere at home.
In this video, I've put together 5 simple ways to get ready for autumn with essential oils!
Follow me on...




Share this on...