Top 10 Homemade Gifts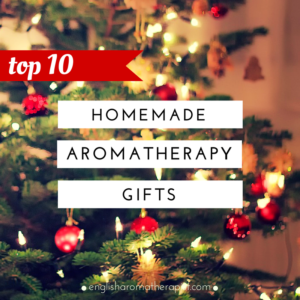 Yes, it's that time of year again! Christmas is on the way, and thoughts are turning towards all things festive.
Last year's How to Make Aromatherapy Christmas Gifts was so popular that I've decided to publish an updated version for 2017!
I've put together a collection of Top 10 quick and easy homemade aromatherapy gift ideas. Watch my new video to find out how to make your own:
Lip balms
Roller blends
Bath salts
Beard balms
Massage oils
Body scrubs
Personal inhalers
Shower gels
Foot balms
Bath melts
All these recipes are super easy and suitable for beginners.
For this project, I've collaborated with some fabulous aromatherapy brands to bring you a useful index of stockists for all the products and ingredients used in these recipes.
PLUS… download my FREE 2017 Homemade Gift Guide for full instructions and a complete list of recommended stockists, including exclusive discount codes!
Suddenly that Christmas shopping list doesn't seem so daunting, right? Let's have fun and make our own gifts this year!
To download your 2017 Homemade Gift Guide, please enter your email address below:
Follow me on...




Share this on...