Aromatherapy Awareness Week 2017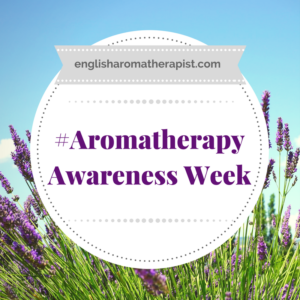 It's Aromatherapy Awareness Week!
In 2017, #AromatherapyAwarenessWeek is 12-16th June – as declared by the IFA (International Federation of Aromatherapists), who coordinate the event.
This year, the theme is Aromatherapy & Mental Health – an important topic that affects us all.
If you're interested to learn more about how aromatherapy can be a useful tool in improving our mental wellbeing, check out these posts:
Are anti-depressants the only solution?
Does aromatherapy really work?
Essential oils are not a magic wand
Do you have any positive experiences about aromatherapy and mental health? I'd love to hear your thoughts.
Follow me on...




Share this on...