Spotlight on… Base Formula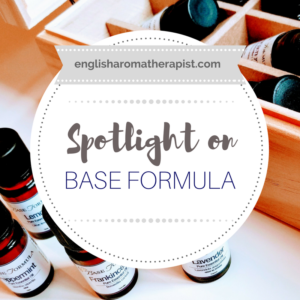 ABOUT THE COMPANY
Since I started The English Aromatherapist blog, I've been inundated with requests to recommend UK-based essential oil brands.
As we all know, it's not always easy to find a trustworthy aromatherapy company (read more: How to Choose a Brand). I'm keen to support brands that represent quality, value for money, professional ethics and responsible safety advice.
I'm delighted to introduce Base Formula – one of the biggest aromatherapy suppliers in the UK.
What began as a small family business over 20 years ago has now expanded worldwide. Base Formula has become the go-to supplier for thousands of professional aromatherapists, home essential oil users and 40 training colleges around the UK.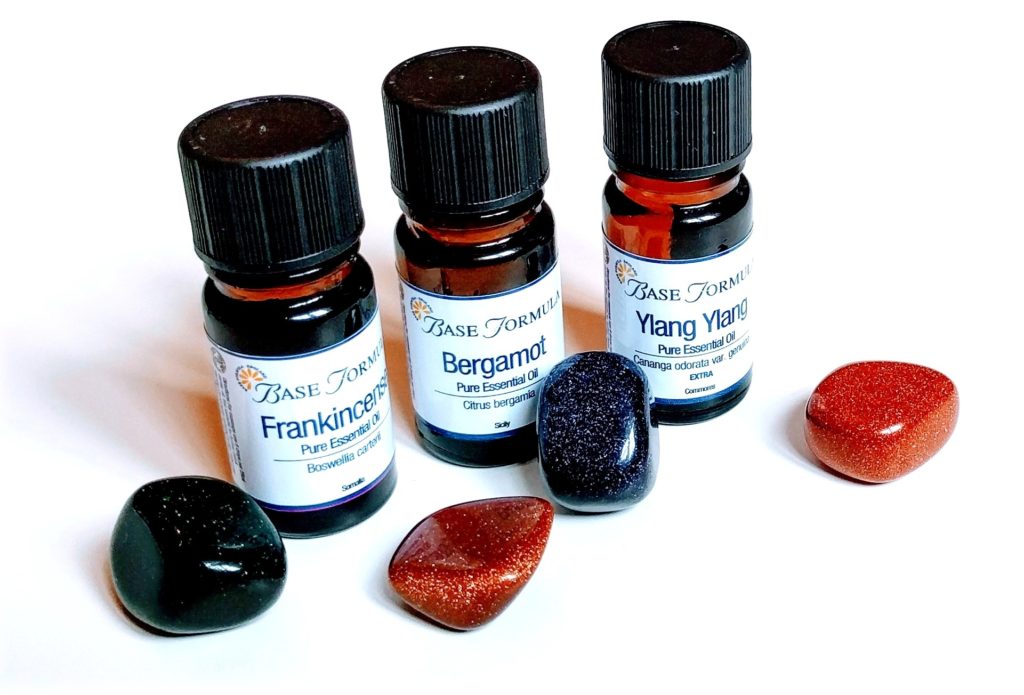 WHAT I LOVE ABOUT BASE FORMULA
With over 100 essential oils on offer, you're likely to find what you need at Base Formula. But they're far from just being an essential oil shop – their impressive product range also includes a wide selection of carrier oils and raw ingredients.
From natural butters to clays, salts and base lotions – they've got it covered. In fact, Base Formula supplies everything for aromatherapy fans, whether you're a professional therapist or just a beginner. You'll find diffusers, inhalers, empty bottles, blending equipment and storage cases – not to mention an extensive skincare range.
All essential oils are labelled with a batch number, origin and vital safety information – which is exactly what we like to see! They're also available in a variety of sizes, starting at 2ml – perfect for trying those pricier oils!
I love that Base Formula only promotes safe, sensible usage of essential oils. You won't find any tips about adding drops to your glass of water, or using the oils undiluted on your skin. As a professional brand, the experts at Base Formula understand how essential oils should be used.
Their website is super-informative and full of great advice and tips, including detailed profiles for each essential oil.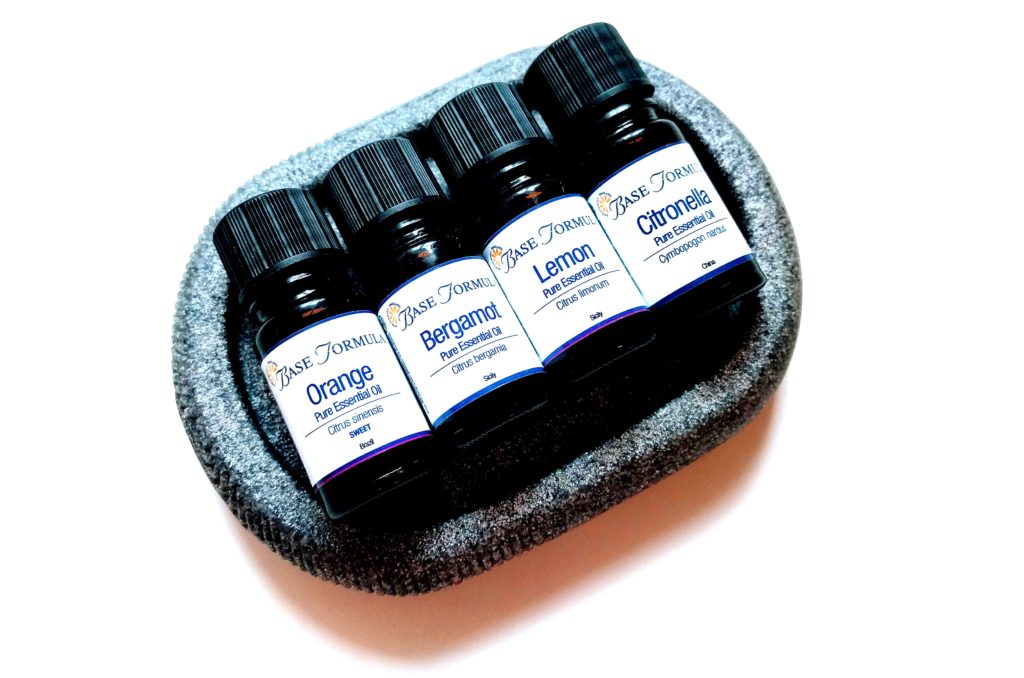 WHAT MAKES BASE FORMULA DIFFERENT
Base Formula has built up an established reputation around the world, so you know it's a brand you can trust.
The company is a member of the Aromatherapy Trade Council (ATC), which is a reassuring indicator of quality and professional ethical standards. On the Base Formula website, it states: "We are bound by the ATC's voluntary code of practice for safety, labelling and packaging, and our oils are subject to a random testing and verification programme at independent laboratories."
In addition, Base Formula is a member of both the IFA (International Federation of Aromatherapists) and IFPA (International Federation of Professional Aromatherapists).
Qualified aromatherapists are available to answer any customer enquiries. I've also seen Base Formula exhibiting at many professional trade shows over the years. As a supplier to training colleges, it's clearly a brand that's taken seriously by the professional aromatherapy industry. For me, this speaks volumes.
SURPRISED BY THE LOW PRICES?
You'll be pleasantly surprised when you check out the prices on their website. But you might be wondering – why are the oils so cheap? Are they really 100% pure?
I'm happy to put your mind at ease – yes, Base Formula only sources oils from trusted, quality suppliers. A spokesperson from Base Formula assured me that their oils are 100% pure and unadulterated. Certificates of Analysis and MSDS are available on request. While GC/MS reports are more popular with international brands, most UK brands tend not to offer these for every batch. Luckily, we have the independent Aromatherapy Trade Council (see above) to regulate quality standards.
Why such low prices? Well, as a trade supplier, Base Formula is naturally going to cost less than MLM brands or high street shops. Without retail stores or commission structures, Base Formula sells its products directly to the customer – without the middle man. When you buy one of their oils, you're not paying for fancy packaging, sales commission or hidden overheads. This is how they can offer such great prices.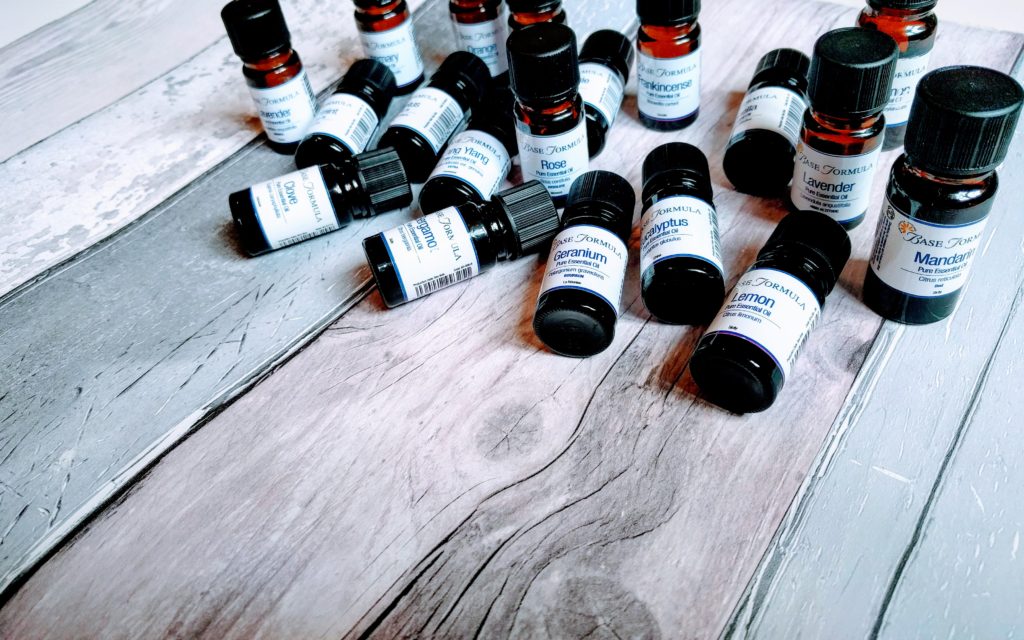 NOT IN THE UK?
Don't worry if you're not based in the UK – Base Formula offers shipping worldwide!
Even better, if you're based in the USA & Canada or Hong Kong, you can order a selected range of products through a dedicated website and take advantage of domestic shipping rates – brilliant! Or shop the full range from their main Base Formula UK website.
WHY NOT TRY…
If you're a beginner, you'll love their aromatherapy kits – such as this Luxury Oil Collection (£30), which includes 8 premium essential oils in a handy storage box. The Rose Absolute alone is worth £22, so it's great value!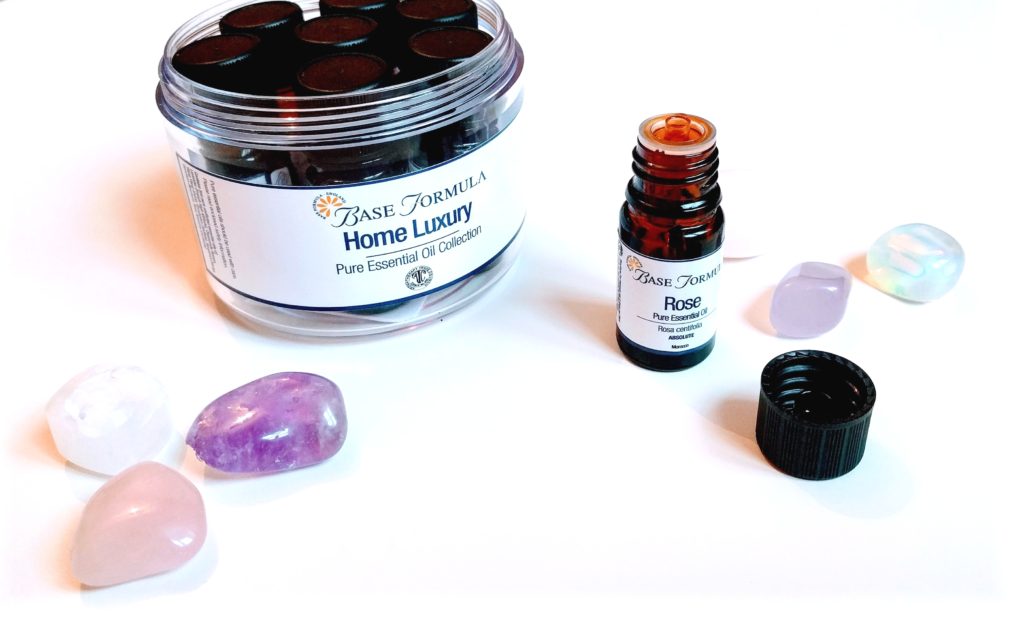 WOULD I RECOMMEND BASE FORMULA?
Yes – it's refreshing to see a company that provides quality oils at reasonable prices, and I'm impressed with their commitment to safety.
When making my own homemade aromatherapy gifts, Base Formula is often my first port of call. With such an impressive product range, Base Formula is really a 'one-stop shop' for aromatherapists and home users alike.
In future, I'd love to see a wider range of pre-blended synergies, as these are so popular with home users. Plus, with all the current buzz around hydrosols, it would be great to see this range extended to include peppermint, lemon or others.
For me, Base Formula ticks all the boxes for an essential oil company – based on my criteria of what makes a good brand and things to look out for when choosing an essential oil company.
Have you tried Base Formula yet?
To find out more, click here to visit their website
* Sponsored post
Follow me on...




Share this on...