Last minute gift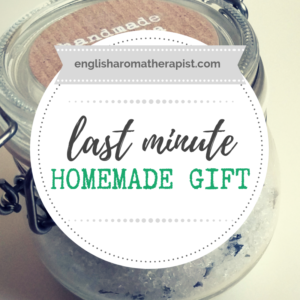 Looking for a super-easy, super-quick last minute homemade gift recipe?
You can't beat a pretty jar of aromatherapy bath salts! It only takes 5 minutes to whip these up, and costs less than £2 to make each jar – including all the packaging!
What you need
130ml clip-top Korken jar (IKEA – £2.50 for pack of 3)
130g Epsom salts (Westlab – £2.99 for 1kg from TK Maxx/Home Bargains)
1-2 tsp. carrier oil (e.g. sunflower; fractionated coconut oil; grapeseed; sweet almond)
6 drops lavender essential oil
Dried lavender buds (optional)
Label
What to do
Measure out the Epsom salts into a mixing bowl.
In a small beaker or mixing jar, measure out 1-2 tsp. carrier oil and mix in 6 drops of lavender essential oil.
Pour the oils into the salts and stir well to combine.
Stir in the dried lavender buds, if using.
Spoon the salts into a clean jar.
Securely close the lid and add a label.
How to use
Empty the whole jar into a hot bath and allow to dissolve for a couple of minutes before jumping in. Enjoy!
Top Tips
Experiment with different essential oils, but do check they are bath-safe first. Avoid known skin irritants, e.g. cinnamon.
Try including dried rose buds or other dried herbs for decoration.
When gift-giving, always include a label or note detailing the ingredients and safety precautions.
For more homemade gift ideas: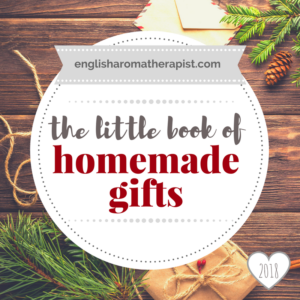 .
Follow me on...




Share this on...