Neroli or Petitgrain?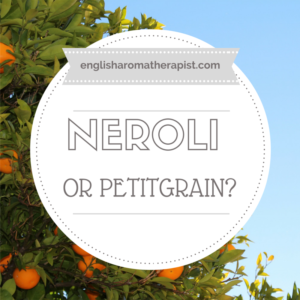 This week I came across this bottle of essential oil for sale in the cosmetics section of TK Maxx. It's from an Australian brand called Eco Aroma, who sell a range of aromatherapy skin care products and essential oils.
At first glance, it appears to be a 10ml bottle of pure neroli essential oil — it quite clearly states "pure essential oil" and "neroli" in bold text.
Seeing as the average price of 10ml pure neroli essential oil would be around the £100 mark, I was curious to know why this was on sale for less than a tenth of that price.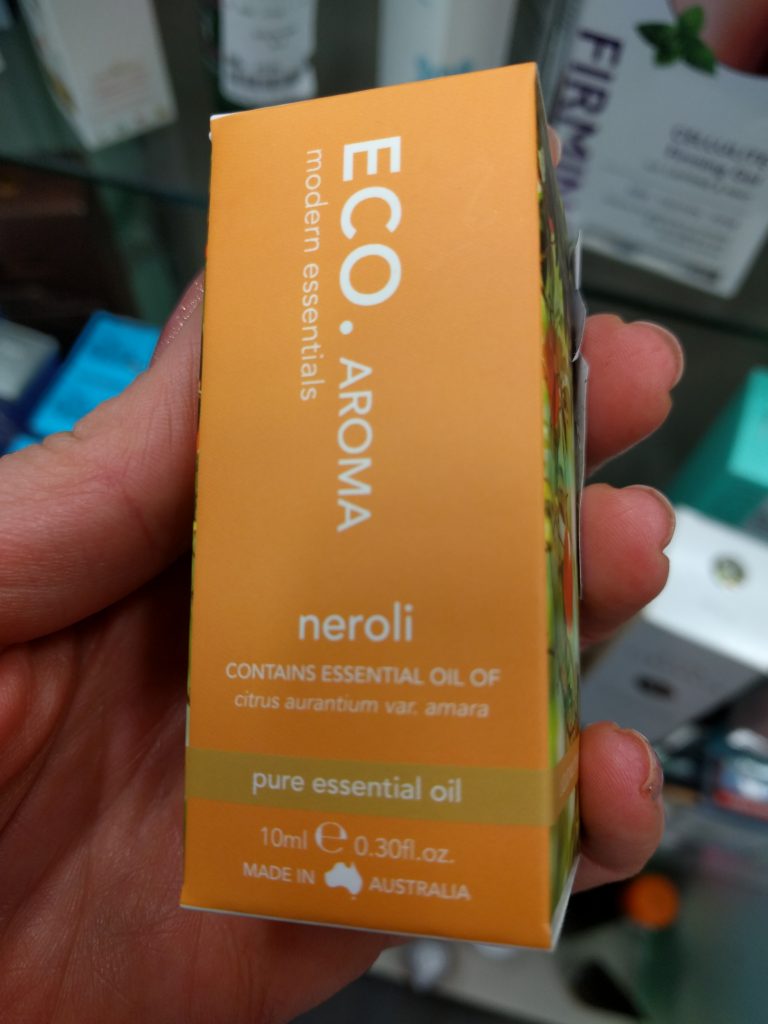 After going through the small print, I discovered this is actually not pure neroli essential oil but a 3% dilution of petitgrain in jojoba carrier oil.
Both essential oils are derived from the bitter orange tree, so they have the same Latin name (citrus aurantium var amara). However, they are NOT the same thing — petitgrain is around one-tenth of the price, hence its nickname as the "poor man's neroli". Although similar, neroli has a sweeter, more floral fragrance that is highly prized in perfumery. Petitgrain is extracted from the leaves and twigs of the plant, whereas neroli is distilled from its blossoms.
So, this is not neroli essential oil, it's petitgrain. And technically the bottle contains pure essential oil, but it's not obvious from the front of the box that this pure essential oil comes in a diluted form. So you're not actually buying 10ml of pure essential oil.
This is why it's always worth carefully checking any essential oil before you buy it! Things are not always as they seem. This isn't the first time I've seen essential oils labelled in a misleading or confusing way. The point of this post is not to 'name and shame' the brand, as I'm sure their aromatherapy products are very pleasant. It's simply to point out that essential oils are sometimes sold under other names or packaged in diluted form.
You should also watch out for anything labelled "fragrance oil", as this is unlikely to be a pure essential oil. If in doubt, always purchase your oils from a reputable aromatherapy supplier.
Follow me on...




Share this on...