In Defence of Synergy Blends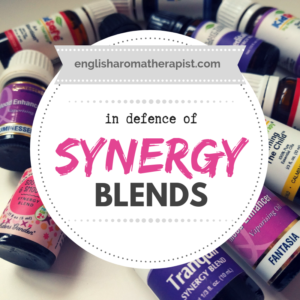 Do you like to buy synergy blends?
I'm talking about those pre-mixed bottled blends of essential oils, usually designed for a specific condition or mood – such as "Romance" or "Relaxation".
What is a Synergy Blend?
While essential oils are wonderful on their own, they are even more powerful when combined with others – hence the term "synergy", which means a combination that is MORE than the sum of its parts. Aromatherapy is all about combining essential oils to create the perfect synergistic blend.
Now, some aromatherapists are a little snobby about pre-mixed synergy blends and fail to understand why they are so popular.
Personally, I don't buy into this snobbery. I love a good synergy blend, and I firmly believe there's a place for them in modern aromatherapy.
Why are they so popular?
Pre-mixed synergy blends are perfect for home users – in fact, they're a particularly important product line for consumer-focused brands. Last time I checked, Young Living featured a staggering range of over 80 synergy blends. Edens Garden and Plant Therapy – both very popular with home users in the USA – each offer around 60-80 synergy blends to suit a variety of circumstances.
Synergy blends are incredibly lucrative for these brands. They're an easy sell for beginners, as they offer an easy way to enjoy the benefits of aromatherapy at home. And, with such a wide range on offer, it's tempting to buy lots of blends to suit all eventualities. As new blends are released, it can become something of an addiction to collect them all!
So, from a financial perspective, it's easy to see why big brands offer such a wide range of synergy blends. It's a savvy way of "adding value" to essential oils, because they're selling a neatly packaged promise in a bottle. They're not just selling the essential oil, they're selling the expertise that has gone into formulating that blend. Some of Young Living's blends are outrageously expensive – for example, "Brain Power" retails at £78.55 for just 5ml, the equivalent of one teaspoon!
Often, these blends contain unusual or exotic oils that are not a part of the average home user's collection. This not only adds value, but also makes it more difficult for you to recreate the blend yourself at home.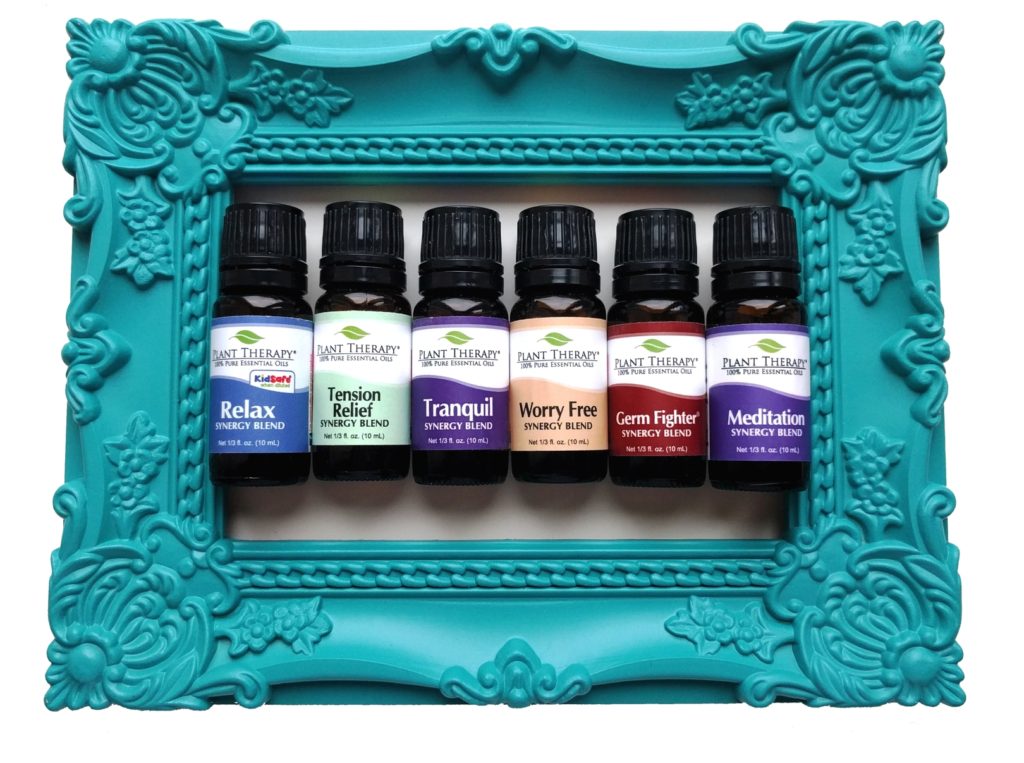 What's the point?
You might wonder why people bother buying synergies, when they could just buy single oils and blend their own?
But that's the whole point – not everyone feels confident about creating their own blends. Synergies take the guesswork out of blending. They're professionally formulated to be effective. No need to fiddle with ratios or calculate maximum dermal limits – it's all done for you, ready to use!
When it comes to diffusing, pre-mixed synergies are so much quicker and more convenient – no need to count out separate drops from different bottles each time! And, let's face it, most of them smell SO good.
Buying synergy blends can also be a cost-effective way to experience some of the more premium essential oils. A bottle of pure rose oil is expensive, but a synergy blend that contains rose may be more affordable.
Plus, if you're tackling a specific condition, it can be more economical to buy one synergy blend than to purchase all the essential oils separately.
In conclusion
Aromatherapy purists may look down on pre-mixed blends as a kind of lazy option. As I've explained before, there is no "magic formula" when it comes to blending – it's over-simplistic to suggest there is just "one blend" for insomnia, or just "one blend" for anxiety.
And, certainly, I wouldn't expect a professional therapist to rely on pre-mixed blends. If you book a treatment, you're paying for the aromatherapist to create a bespoke blend that is tailored to your specific needs.
But I think there's a time and a place for synergy blends. They make aromatherapy more accessible for beginners and home users – and, for that reason, I believe they should be celebrated!
Where do you stand – are you a fan of ready-mixed essential oil blends, or do you prefer to blend your own?
Further Reading:
Blending – How Many Drops Should I Use?
The Little Book of Aromatherapy
Follow me on...




Share this on...