DIY Essential Oil Slime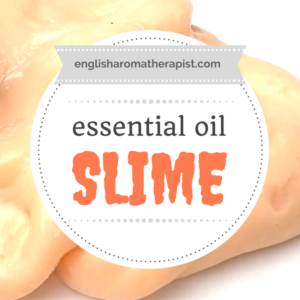 Slime: it's the hit of 2018
If you have young children, there's a good chance your home contains a pot of slime somewhere.
Find out how to make your own DIY scented slime with essential oils. This recipe is super-quick and easy, using ingredients that are easy to buy from UK high street stores. Plus, it's Borax-free 🙂
Happy slime-making!
Let me know how you get on making it – drop me a comment below!
If you want to learn more about essential oil safety precautions, check out my downloadable guide The Little Book of Essential Oils
Ingredients
160ml PVA craft glue
1/2 teaspoon bicarbonate of soda (baking soda)
20-40 drops orange food colouring
10 drops sweet orange essential oil, diluted in 1 tablespoon sunflower oil
Approx. 2 teaspoons contact lens solution (containing boric acid)
1/2 teaspoon sunflower oil
Follow me on...




Share this on...