Am I just MLM bashing?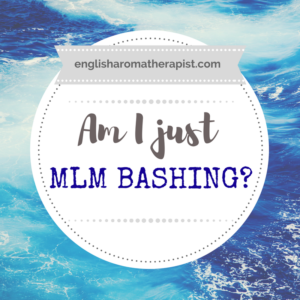 So, I'm often accused of "MLM bashing" – but what does this mean?
Why is there such a divide among essential oil users?
Watch my latest video to find out what I think about "MLM bashing" – why do people criticize these brands, and is it justified?
If you want to read more about this, check out What's the Future of the Aromatherapy Industry?
Follow me on...




Share this on...