It's Aromatherapy Awareness Week!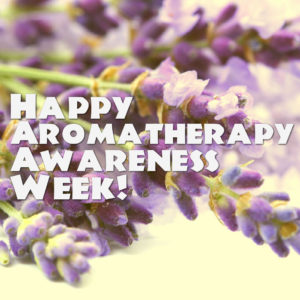 Join me on Twitter in celebrating #aromatherapyawarenessweek from 6-12 June 2016!
This is a fantastic opportunity to spread awareness of how essential oils can be enjoyed and used to improve our physical and mental wellbeing.
I'm passionate about aromatherapy, but often feel frustrated at the amount of misleading "advice" about essential oils that's posted online. My aim is to offer safe, sensible advice about how to use essential oils — WITHOUT the sales hype.
I am NOT a distributor of any brands — so my advice is honest, impartial and based on my own research, experience and qualifications.
Don't forget to subscribe to my YouTube channel for regular updates about how to enjoy using essential oils safely.
Follow me on...




Share this on...