What is diffuser jewellery?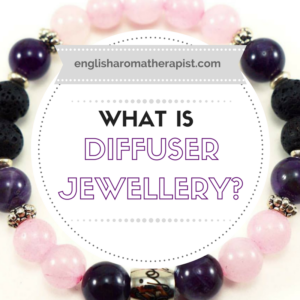 Love essential oils?
You'll LOVE diffuser jewellery.
I can't believe it's taken me so long to discover the joy of using essential oils this way. Over the last few years, aromatherapy jewellery has skyrocketed in popularity. We're no longer restricted to those terracotta-stamped pendants — there are now hundreds of beautifully stylish and elegant pieces of diffuser jewellery available to buy.
WHAT IS IT?
Aromatherapy jewellery allows you to enjoy essential oils in a stylish, yet discreet, way. From lava stone bracelets to diffuser necklaces, there is a wide range of designs to suit all tastes. Drops of Joy Jewelry sent me this stunning rose gold leather wrap bracelet — isn't it beautiful?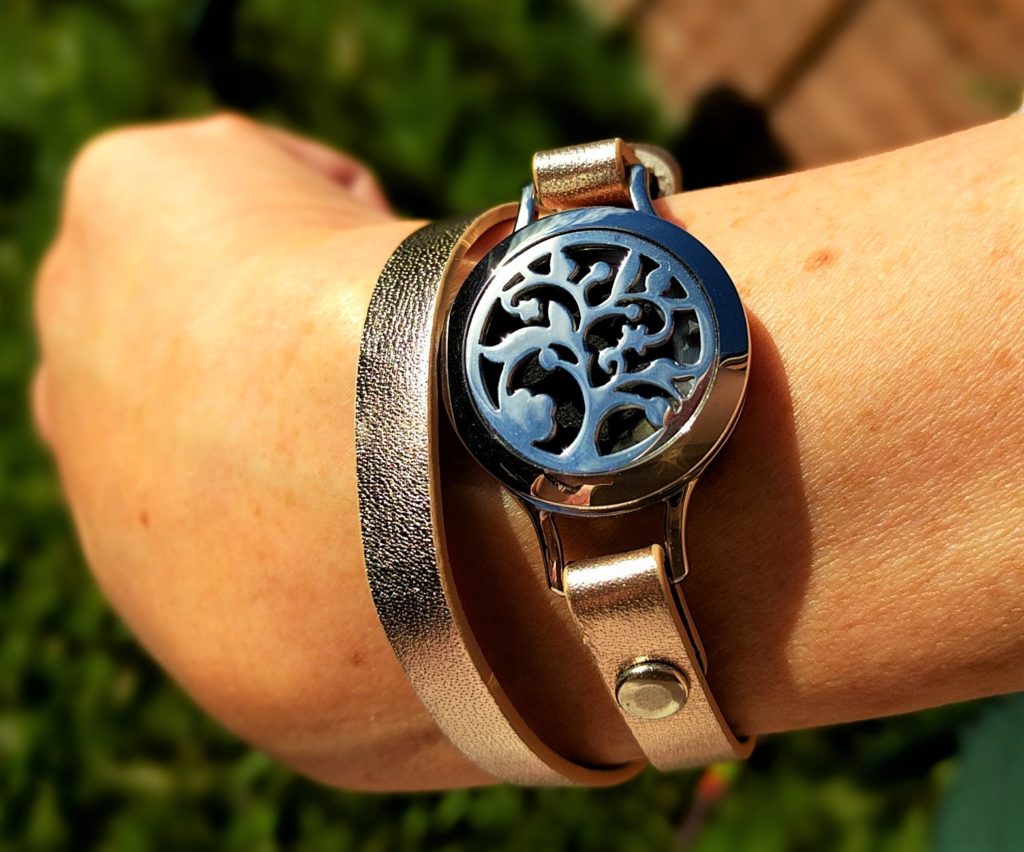 I'm super impressed with the quality and finish of this bracelet. Drops of Joy only uses responsibly-sourced non-toxic leather in its jewellery. The shimmering effect of the rose gold is really pretty and very on-trend. I tend to wear a lot of 'peaches and cream' clothing, so this really complements my wardrobe and the rest of my jewellery. The intricate 'tree of life' design is really eye-catching and allows the scent of the oils to diffuse into the air.
Their jewellery comes beautifully packaged, including helpful advice about how to use it safely. Each item is handmade to order, and many of the designs can be customised with names or inspirational words of your choice.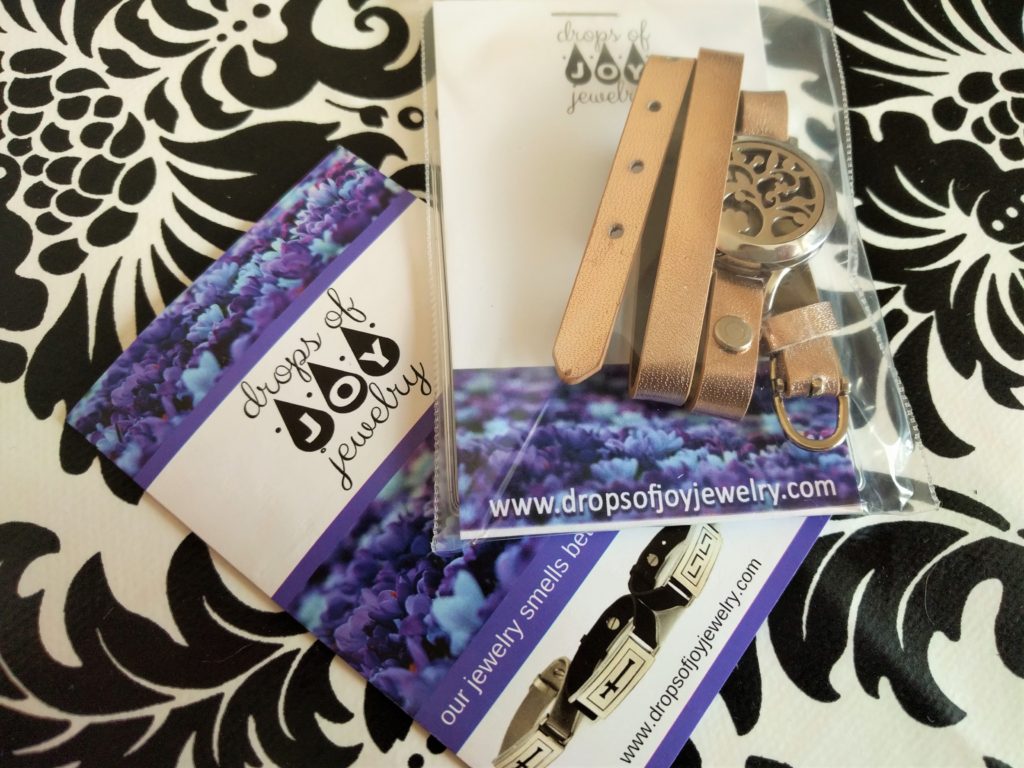 With so many inspirational designs, Drops of Joy offers a unique way for you to enjoy essential oils at home, at work or on the move. Wearing aromatherapy jewellery is a fantastic way to enhance your essential oil experience.
How to use
The fun part is choosing which essential oils to use in your diffuser jewellery. For convenience, I opted for a pre-mixed Eve Taylor blend called Good Morning. It's an uplifting blend of lime, basil, spearmint and rosemary — the perfect pick-me-up for winter mornings!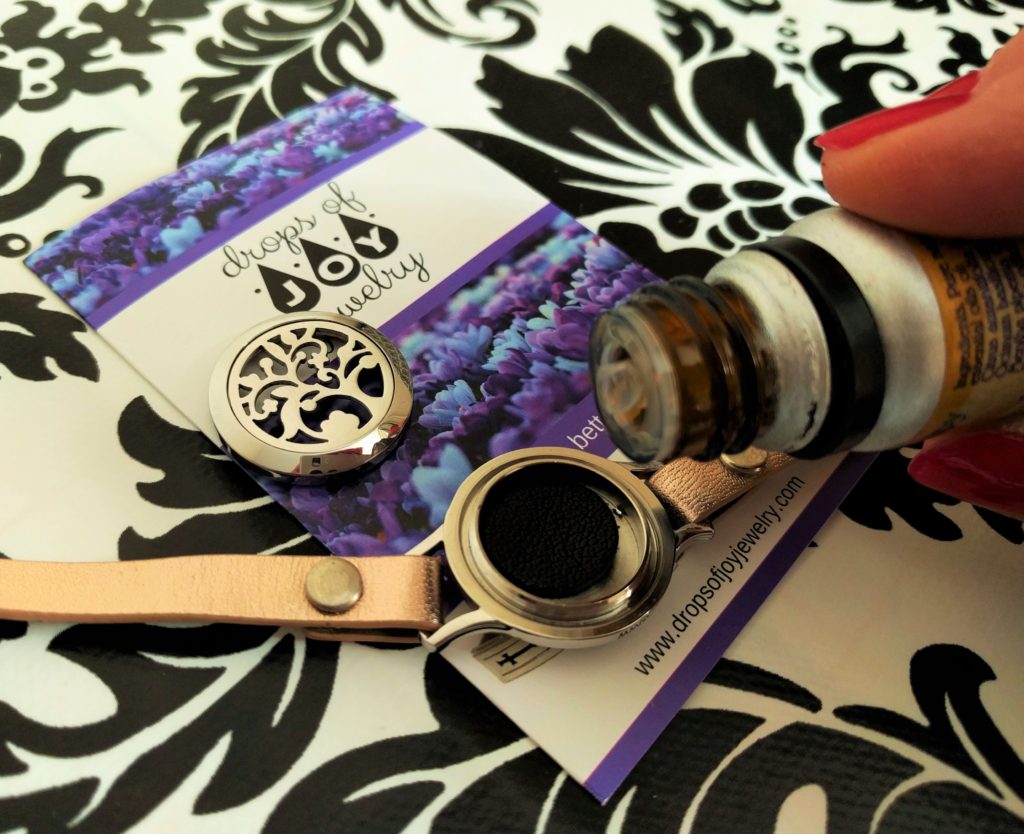 All you need to do is add 1-3 drops of neat essential oil to the diffuser dot inside the bracelet. Depending on the oils, the scent will last for a few hours, or even up to several days. The blend I used was top-note heavy, which means the oils will evaporate more quickly. For a longer-lasting fragrance, try using base notes like sandalwood, frankincense or patchouli.
The beauty of diffuser jewellery is that you can enjoy the aromatic benefits of essential oils in a personal and unobtrusive way, so it's perfect for wearing to work. The scent is subtle, but it's right there whenever you need it! There are some great blend ideas to get you started on the Drops of Joy blog.
Each bracelet comes with three diffuser dots, so you can match your oils to your mood! And the good news is that you're not stuck with the same scent forever — simply leave the diffuser dot out until the oil naturally evaporates and it can be reused again. And if need be, you can always buy some more – you can probably never have too many!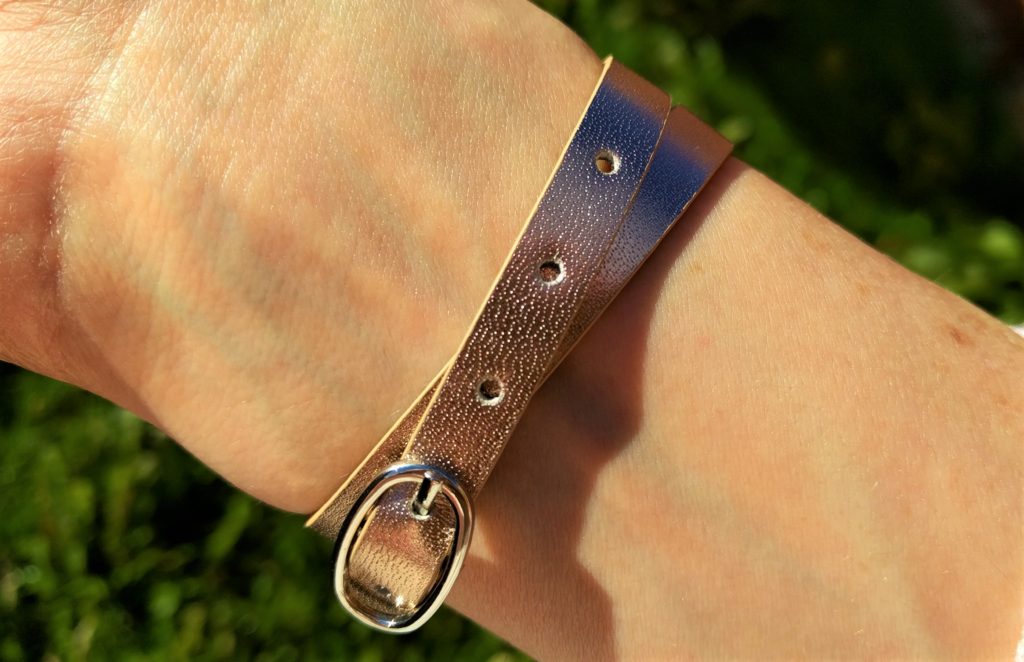 Alternatively, you might prefer to try a lava stone bracelet, like this one shown below. Available in a wide variety of styles and colours, these offer topical, as well as aromatic, benefits of essential oils. Did you know that beads of lava stone are naturally porous, making them the perfect mini-diffuser? A drop of oil can be poured directly onto the bead, instantly transforming the bracelet from a beautiful piece of jewellery into one with added benefits! As well as enjoying the aroma of the oils, you'll also have the advantage of topical absorption into the skin. For this reason, it's a good idea to dilute your essential oils before adding to your lava stone jewellery — especially for using on children.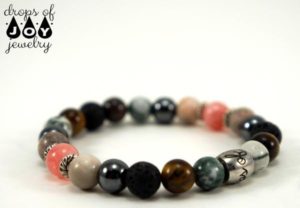 More and more people are getting into essential oils — and not just the ladies! Drops of Joy offers a fab selection of leather cuffs and accessories suitable for men, as well as a delightfully colourful kids range.
Free shipping is available on all orders within the USA. And as if that's not enough, Drops of Joy also donates $2 from every sale to St. Jude Children's Research Hospital in Tennessee, USA.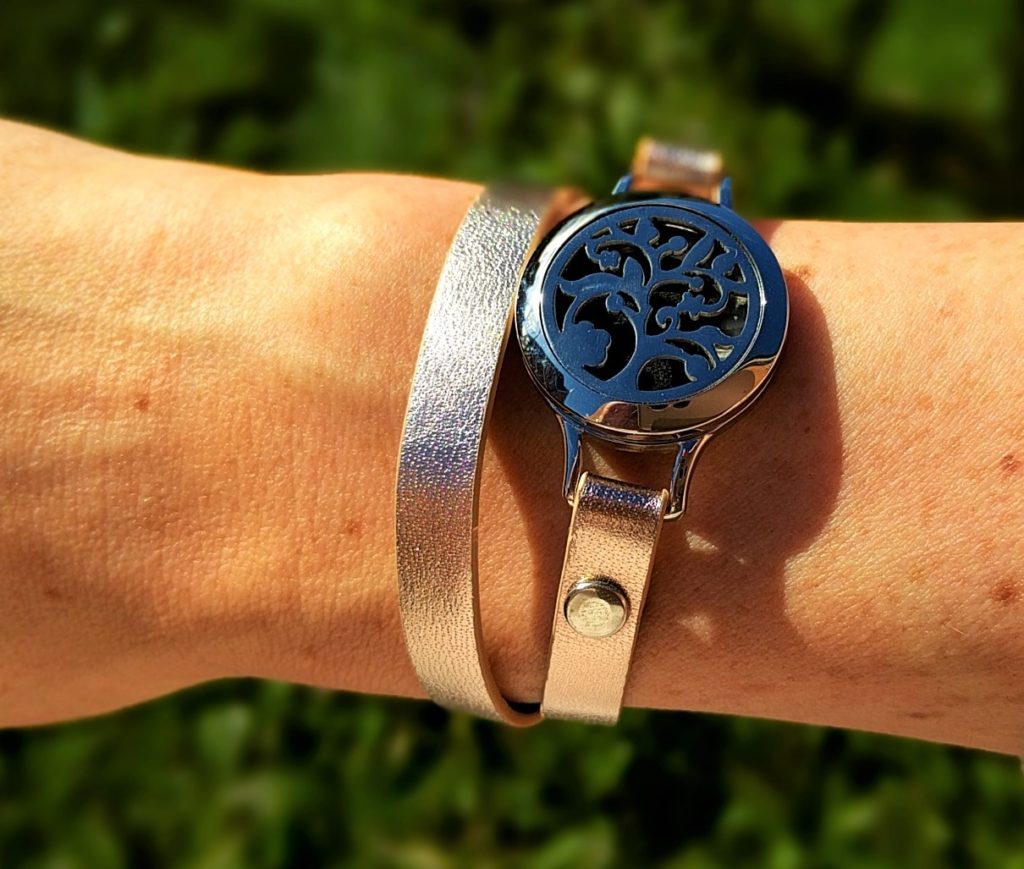 Rose gold leather wrap bracelet from Drops of Joy Jewelry
I absolutely love my new aromatherapy accessory, and I think I know what I'll be buying some of my friends for Christmas this year! With so many styles to choose from, perhaps I'd better start browsing now…
Disclosure: I was sent this bracelet to review from Drops of Joy Jewelry. Opinions are my own!
Follow me on...




Share this on...