My Oil Dilution Calculator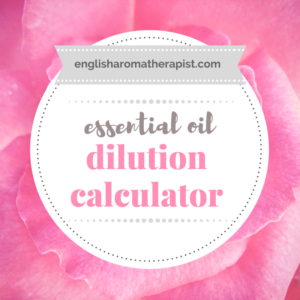 One of my favourite new features in my updated Essential Oil Blending app is the dilution calculator! This is a FREE feature that's available to all users.
This handy tool lets you easily work out the dilution percentage of any blend – from any angle! Whether you're starting with the number of drops, or starting from your required percentage.
First of all, read Why Should We Dilute Essential Oils to find out why you shouldn't be using your oils undiluted on the skin.
As this dilution calculator is incorporated into the app, you'll always have easy access to it on your smartphone or tablet – super convenient!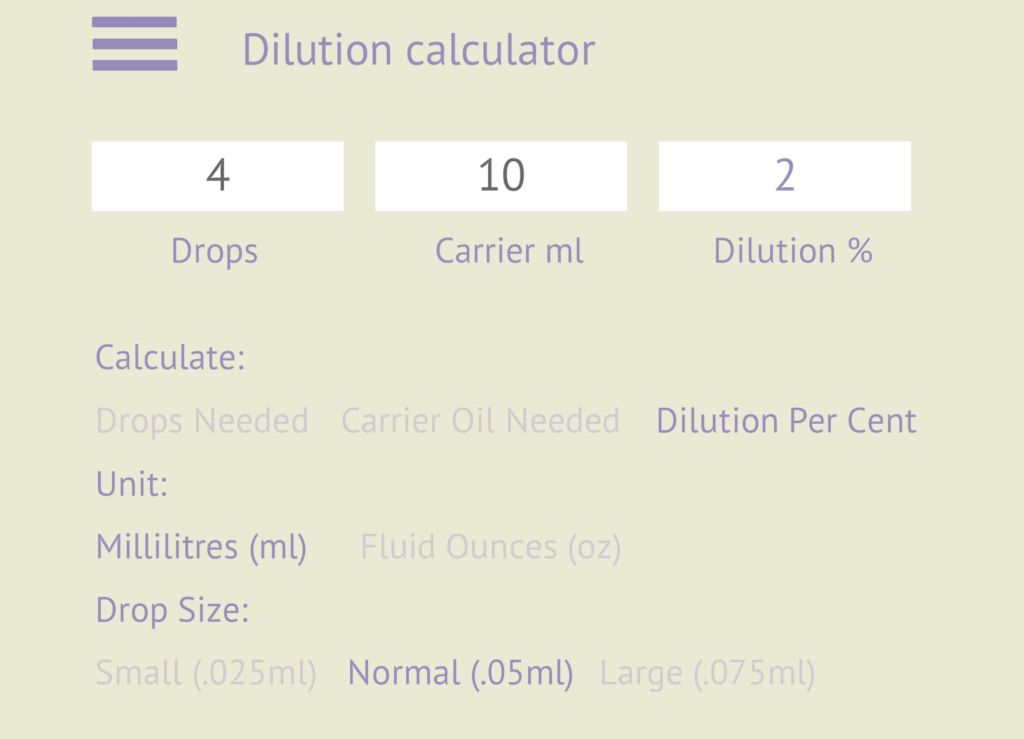 By Dilution
Let's say you want to make a 2% blend for a 10ml roller blend. How many drops of essential oil will you need?
Select 'Drops Needed', then simply enter your required dilution (2%) and amount of carrier oil (10ml) – and the calculator will display the correct number of drops needed to achieve this.
By Drops
Or perhaps you've added 6 drops of essential oil to 10ml of carrier oil, and now you want to work out what the dilution of this blend is?
Select 'Dilution Per Cent', then just enter the number of drops (6) and the amount of carrier oil (10ml) – and the calculator will show the dilution percentage of your blend.
By Carrier Oil
Alternatively, you might need to work out how much carrier oil to use if you have 10 drops of essential oil and want to make a 2% dilution.
Select 'Carrier Oil Needed' and enter your number of drops (10) and your required dilution (2%) – and the calculator will show the amount of carrier oil you will need.
Imperial or Metric?
I work in millilitres (ml) but I know many of you prefer to use imperial measures. No problem! Just select your preferred unit of measurement in the calculator.
Drop Size
From experience, we've learned that drop size can vary significantly among brands. Measuring by number of drops is not scientifically accurate, but it's more convenient when blending at home, and serves as a reasonable guideline. This calculator allows you to select different drop sizes, if you're working with smaller or larger than average sized dropper bottles.
Have you used the dilution calculator yet? I'd love to hear your comments and thoughts!
And if you haven't downloaded the new version of my app yet, click your App Store link below!


Follow me on...




Share this on...