Top 20 Gifts For Essential Oil Fans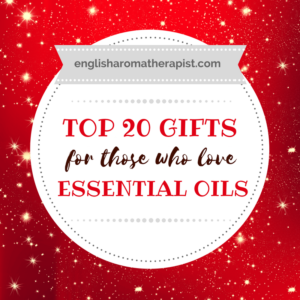 Christmas is coming, folks! There's always so much to do this time of year, isn't there? To lighten the load, I've put together some ideas to help you find the perfect gift for lovers of essential oils (or perhaps you just want to treat yo'self…)
As a lot of my followers are over in the US, I've tried to include a mixture of items from UK and US sellers. Because, let's face it, shipping and customs fees are NOT conducive to Christmas spirit!
Let me know if you've spotted any other aromatherapy-related goodies that I've missed — and I'd love to see pics of your Christmas Day hauls!
Teal Paisley Essential Oil Storage Bag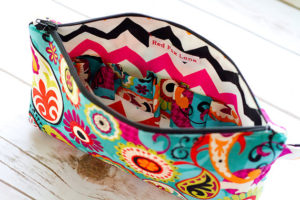 This colourful storage bag from Red Fox Lane is the perfect way to safely transport your essential oils when you're away from home. It's available in various sizes — this XL bag includes pockets for up to 14 essential oils, and you can even add extra inserts to squeeze in a few more. And if that design isn't for you, there are loads of other patterns: check out their Etsy shop to view the full range.
Essential Oil Companion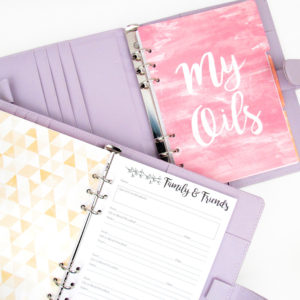 New stationery is always a winner, and it's hard to resist this gorgeous essential oil journal from Rivertree Life. It's a lovely way to keep track of your oils and blend recipes.
Petalwell Diffuser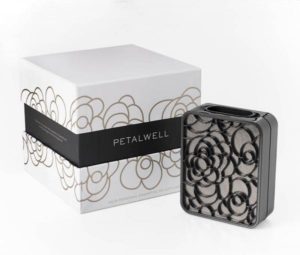 This stylish and portable diffuser allows you to easily create the perfect aromatherapy ambience anywhere — with no water or burning flames! Its compact design makes it ideal for travelling and, once charged, it will diffuse for up to 5 hours. Perfect for hotel rooms and offices!
Keep Calm and Use Your Oils Case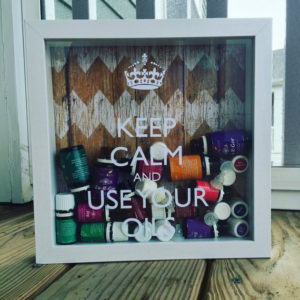 This quirky gift is a lovely idea for friends who use lots of essential oils! You might have seen similar cases to display corks from bottles of wine that you've enjoyed — this one is for your empty essential oil bottles! It makes for a lovely keepsake and will only improve over time as it fills up with more empties. A very cool way to celebrate your essential oil experiences (and saves wasting the pretty bottles, too!)
Pink Frosted Roller Bottles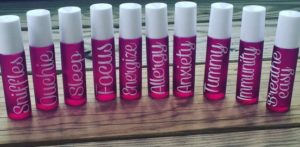 If you know someone who loves to make their own aromatherapy roller blends, treat them to these gorgeous pink frosted glass bottles from Custom EsSCENTials. Choose from a range of labels, or customise them to your own preferences. If you prefer, you could fill them with your own custom blends and hand them out to friends and family. Absolutely stunning!
There's An Oil For That — iPhone Case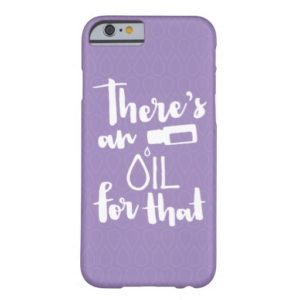 Customise your iPhone with this stylish case, available in four different versions – from the lightweight 'Barely There' style to the extra durable 'Tough Xtreme'. If this design is not for you, check out Zazzle for lots more aromatherapy-related phone cases.
Christmas Essential Oils Set
This cute little set contains three Christmas-themed essential oil blends to bring festive joy to your home this season — perfect for diffusers!
Lumie Bodyclock Iris 500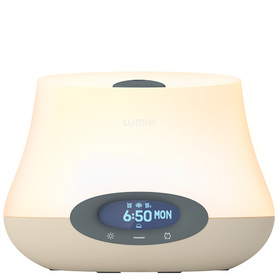 If you're looking to splash out this year, you can't go wrong with this fabulous diffuser from Neal's Yard Remedies, which uses gradual light therapy to help you wake up naturally — perfect for these dark winter mornings! With two aromatherapy chambers to diffuse essential oils, this is probably the best alarm clock that's ever been invented!
The Complete Aromatherapy and Essential Oils Handbook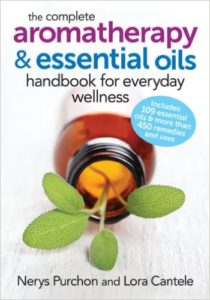 If you're looking for a good aromatherapy book to buy as a gift this Christmas, this best-selling manual by Nerys Purchon and Lora Cantele is a good place to start. With 480 pages, it's packed full of information about how to use essential oils, with tons of recipes and blends for all sorts of ailments. And, as it's written by professional aromatherapists, you know it's trustworthy advice!
Bath Oil Collection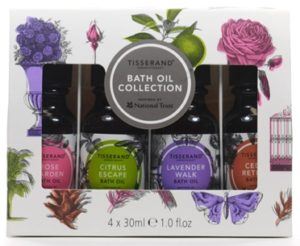 This beautifully-packaged gift set from Tisserand contains 4 x 30ml oils that will transform your bath into a heavenly aromatic experience! The collection includes Rose Garden, Lavender Walk, Citrus Escape and Cedar Retreat. Buying products from this range also helps to support the National Trust with its conservation projects.
'Well Oiled' iPad Cover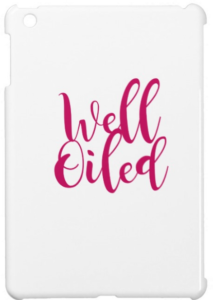 Stand out from the crowd with this eye-catching iPad cover, which is available in either a glossy or matte finish. The lightweight case clips onto the back of your iPad, protecting it from everyday damage.
I Have An OIL For That – Vest Top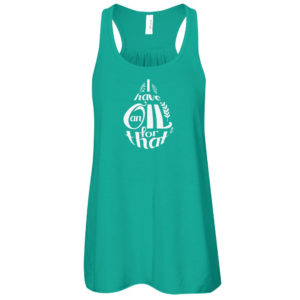 EXCLUSIVE OFFER! Enjoy 10% OFF by using the discount code EnglishAroma10 (valid until 31 Jan 2017)
Essential Oil Style has an amazing range of clothing for aromatherapy fans, with a collection that really has something for everyone. I particularly love this bright vest top with its quirky logo, but you'll find loads of other styles on their website — so check it out!
'OK For Kids' Gift Set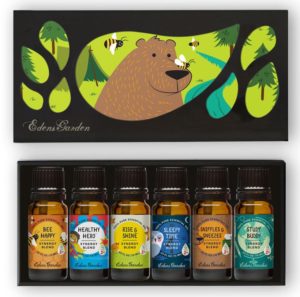 How adorable is this essential oil set for children from Eden's Garden? I just love the branding they've used for their kids range, and I've heard the oils are just as popular with adults too! Although it's not widely available in the UK, it's a great alternative to MLM brands for essential oil fans in the US.
.
Whimsical Heart Tote Bag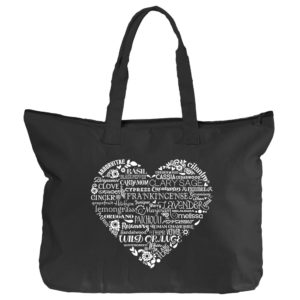 EXCLUSIVE OFFER! Enjoy 10% OFF by using the discount code EnglishAroma10 (valid until 31 Jan 2017)
This super-handy zippered tote bag can be used for so many things — gym gear, grocery shopping, college textbooks or even baby changing supplies! The eye-catching design includes forty essential oils shaped into a whimsical heart design. A brilliant way to make a statement about your love for all things oily!
Rose Gold Diffuser Bracelet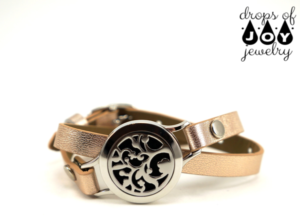 There's a lot of diffuser jewellery out there, but I absolutely love this rose gold leather wrap bracelet from Drops of Joy (so much that I actually have one myself!) Simply add a drop or two of your favourite essential oil blend onto the felt pad, and enjoy its gentle aromas all day long. The design is super-elegant and always attracts compliments!
Home for the Holidays Gift Set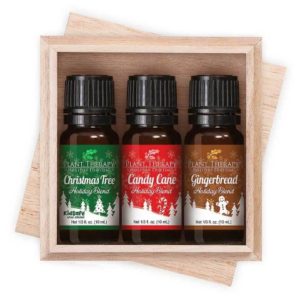 This festive-themed oil set is perfect for diffuser-loving friends! Presented in a lovely wooden box, this contains 3 x 10ml blends of pure essential oils: Christmas Tree, Candy Cane and Gingerbread. Just add a few drops to your diffuser to fill your home with yuletide cheer. Alternatively, they can be made into room sprays or fragrances for pot pourri, wreaths and other Christmas decorations.
Aromatherapy Car Diffuser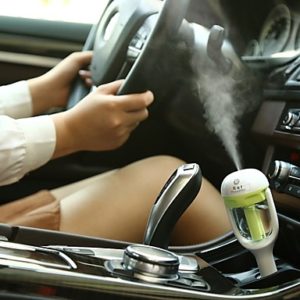 Don't let road rage get you down — relax with this in-car diffuser from Light in the Box. This handy gadget comes in four different colours (green, blue, pink and purple) and plugs into your cigarette socket. Choose uplifting oils to help you feel alert and refreshed. The ideal way to enjoy aromatherapy on the go!
.
Deluxe Essential Oil Storage Box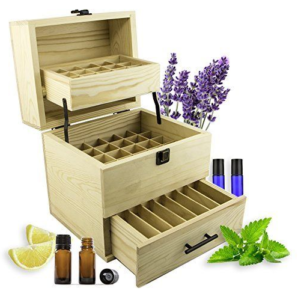 SPECIAL OFFER! Enjoy 10% OFF by using the discount code 10OFF (valid until 31 Jan 2017)
If your stash is growing out of control, get organised with this deluxe 3-tier storage box. This wooden case can hold an amazing 45 essential oil bottles, as well as 14 x 10ml roller bottles. Storing your oils in a cool, dry place is the best way to maximise their shelf life, so this is a great investment for any essential oil lover!
There's An Oil For That – Mug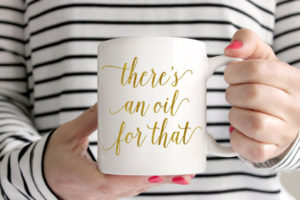 If you love essential oils, you'll love this mug! After all, aromatherapy is a lifestyle, not just a hobby! There's a fab range of oily-themed mugs on Etsy, so check out the full range on their website.
Follow me on...




Share this on...