Therapist shortage?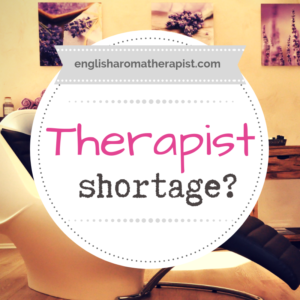 Some of you might not realise that, as well as being an aromatherapist, I am also a qualified beauty therapist. I'm actually trained in about 18 different therapies and treatments, from reflexology to eyelash perming (yes, that's a thing). I've probably done just as many pedicures as I've done aromatherapy massages.
Recently, the professional beauty industry has been vocal about the problem of recruiting qualified therapists. Whether it's underskilled graduates or dwindling numbers of students, apparently employers literally just "can't get the staff" these days.
Last year, a trade magazine published an article called "Where have all the good therapists gone?" In this post, the author claimed that current training courses are not sufficient to equip therapists for the real world. Students are graduating with qualifications that do not provide the skills necessary for the modern workplace. The article suggests overhauling the educational system.
A 2017 survey found that 82% of hair and beauty employers said recruiting therapists was either "difficult" or "very difficult". This week, another story about the shortage of beauty therapists was published in Professional Beauty magazine.
Why?
The cause of this recruitment crisis has partly been blamed on the rise of fast track courses, which are not sufficiently comprehensive to make students "workplace ready".
From my own experience, I've also noticed a significant reduction in the range of beauty and holistic courses available in further education. When I trained in the early 2000s, my local college offered everything from sports massage to reiki. Now, there are just a couple of standard NVQ Beauty courses and virtually no holistic qualifications at all.
Beyond a training shortfall, I've also seen claims that the younger generation is too lazy; not prepared to graft; don't take their career seriously enough; are unwilling to work weekends and just want everything on their own terms!
When I see comments like this, I feel compelled to share my own perspective, as someone who has worked in the beauty and holistic industry for the past 14 years. I've had a lot of experience working in salons, as well as running my own mobile business.
We've heard the employers' perspective – what about the therapists' side of the story?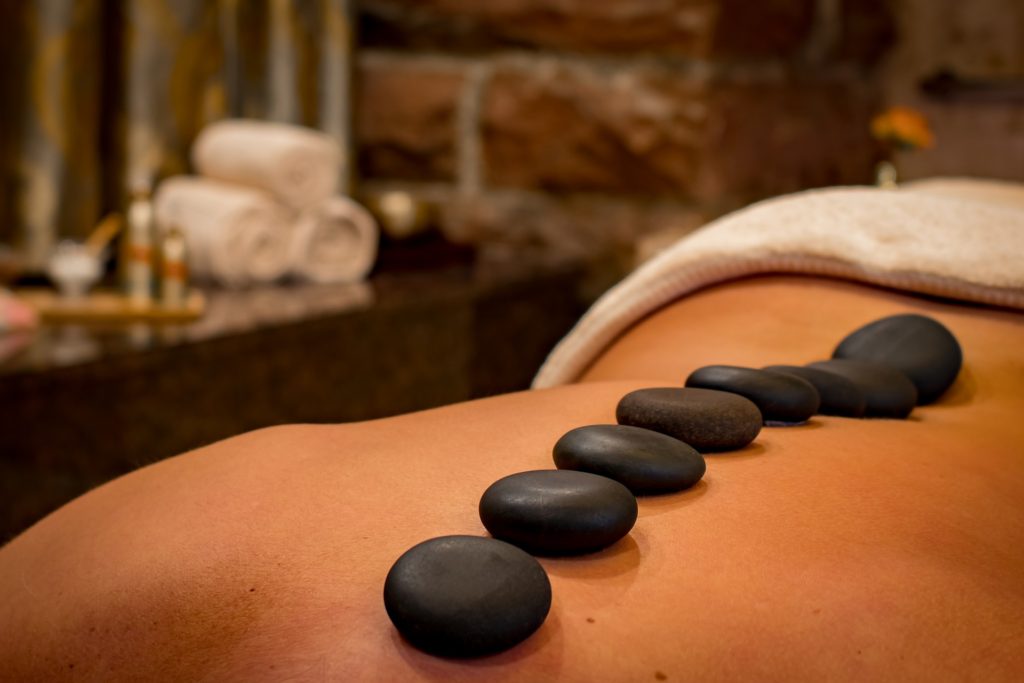 My experience
If you want to keep your staff, please value them! I was treated terribly by some salon bosses, who were baffled as to why their staff turnover was so high.
As Professional Beauty explains:
Many qualified therapists are spending a short amount of time in salon before going it alone and setting up a mobile business, taking themselves out of the job market
Is it any wonder, when you look at how some therapists are treated? The prospect of going it alone is so much more appealing – particularly for those who are trying to juggle a career with family life.
Going mobile gives therapists flexibility, freedom over their treatments and the opportunity to earn a lot more money. Sadly, there are too many salon bosses out there that do not appreciate their staff and expect far too much for far too little pay.
From my own work experience, I know that beauty therapists are often overworked and underpaid. We usually didn't get proper breaks (which is illegal), worked back-to-back appointments all day AND were expected to stay and clean up in unpaid time afterwards – all for minimum wage.
I was also treated horribly in some trade test interviews – spoken down to, treated like a child, or even completely blanked. Some trade tests required me to work unpaid in the salon for a whole day. Some interviewers were so rude, I'd already decided I didn't want the job by the time I walked out the door. No wonder you're struggling to find staff if this is your approach to recruitment!
As an employee, I was forced to do treatments I wasn't qualified in, and not given holiday pay. I was lied to and deliberately underpaid – and when I challenged it, I was told it was "a test". When I explained why I could only work part-time, I was told I should just send my children to their grandparents. One boss even asked in the interview if I planned on having any more children, because she couldn't face any more staff going on maternity leave! (And no, she wasn't joking!)
At another salon, the boss ranted that a therapist quit because she could earn more working in Dorothy Perkins. Yes, beauty is a vocation – but, at the end of the day, people have bills to pay! Not everyone can afford to slave away for a pittance, just for the "love" of painting nails. It's not realistic.
Our performance was often hindered by salon managers who were not qualified therapists themselves. Some non-therapist employers insist on telling therapists how to do treatments differently. We often had to carry out treatments without proper tools or stock. It's not surprising that therapists get frustrated and leave to do a better job on their own.
During one interview, the manager spent the whole time complaining about the high staff turnover. When I started working there, I realised why! We were treated like minions. If you're only willing to pay minimum wage, you must lower your expectations. Why would an experienced, highly-skilled therapist work for peanuts?
Recently, we've seen a rise in popularity of mobile treatment apps like Beyou and Urban Massage. These are blamed for luring therapists away from the traditional salon industry. But I completely understand their appeal – therapists can choose their own hours, fit work around family life and have the potential to earn much more than a salon wage.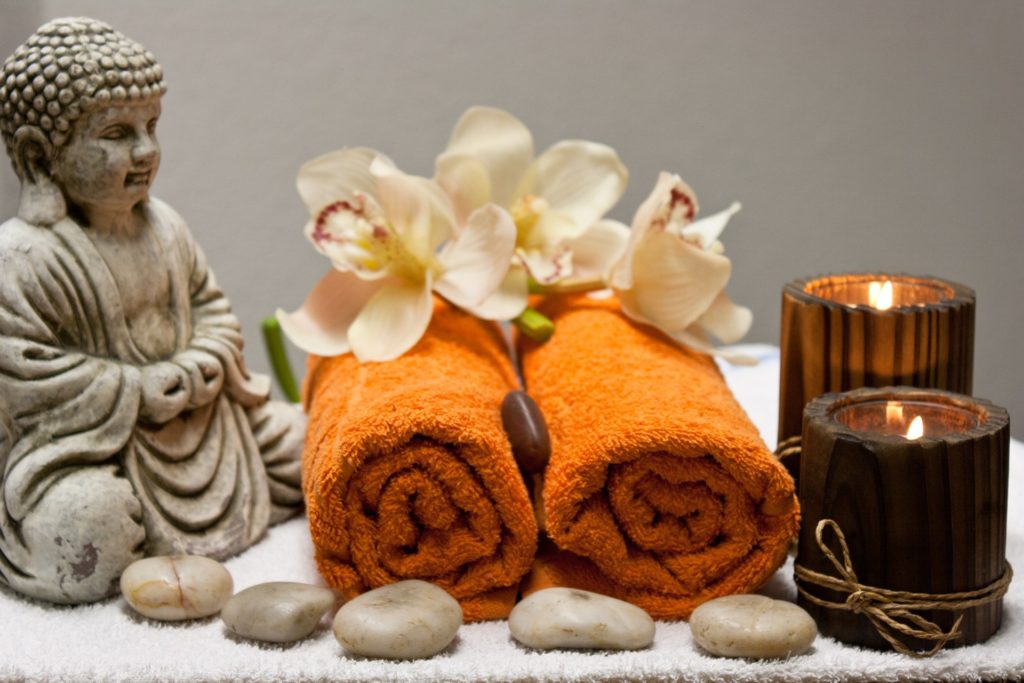 Not surprising
If you're a salon boss who struggles to attract employees, perhaps you need to take a long, hard look at how you approach recruitment. Of course, there are some fabulous employers out there, and I am certainly not tarring them all with the same brush. But I can only speak from my own experience.
Don't expect loyalty if you treat your staff badly. Don't be surprised if they choose to leave for better prospects.
For all the reasons above, I can understand why there is a recruitment crisis. Fewer people are choosing salon employment in the first instance – and, those who do, soon become jaded and leave for pastures new.
What can you do?
If you're an employer, it's in your interests to keep your staff happy. Recruitment is expensive and time-consuming, and clients like to see familiar faces when they visit your salon.
Show appreciation for your staff. Make them feel valued. Respect their family situation. Pay them what they are worth!
Of course, it's not always feasible for salons to pay higher wages. But you can offer extra perks that don't significantly affect your bottom line – such as offering therapists a free treatment once a month, perhaps? Even little things can make all the difference – whether it's giving staff a day off on their birthday; taking everyone out for a Christmas lunch; organising special events; etc.
In order to tackle this recruitment crisis, we need to approach it from all angles. I feel it's unfair to point the blame at "lazy millennials". Of course, quality training is essential. Colleges need to constantly re-evaluate their course syllabus to ensure it meets the needs of the modern salon. It's sad to think that graduates are entering the job market without sufficient skills.
But it's also important for employers to ensure they are fostering a workplace that encourages staff retention.
Follow me on...




Share this on...