Review of 2018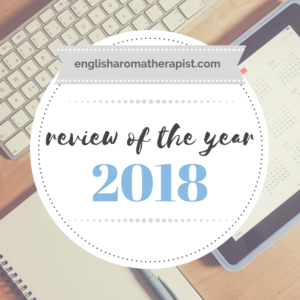 Can you believe 2018 is over already?
It's been an eventful year – in both the aromatherapy community and the wider world. I thought it would be nice to look back over the past year and review the biggest stories and events we've been talking about.
For me, the highlight was summer. The UK enjoyed an extended heatwave, with weeks and weeks of glorious sunshine that made every day feel like a holiday. I'm really missing that heatwave now that everything is cold and soggy outside. Aside from the weather, it was an exciting summer for me personally, as we moved house and then flew over to Tuscany for an absolutely stunning family wedding. Back in the UK, the feel-good atmosphere continued with World Cup fever and the nation united over barbecues, England games and Love Island. Fond memories indeed!
Just for fun, I've put together a playlist of my top tracks of 2018, which you can find at the end of this blog post.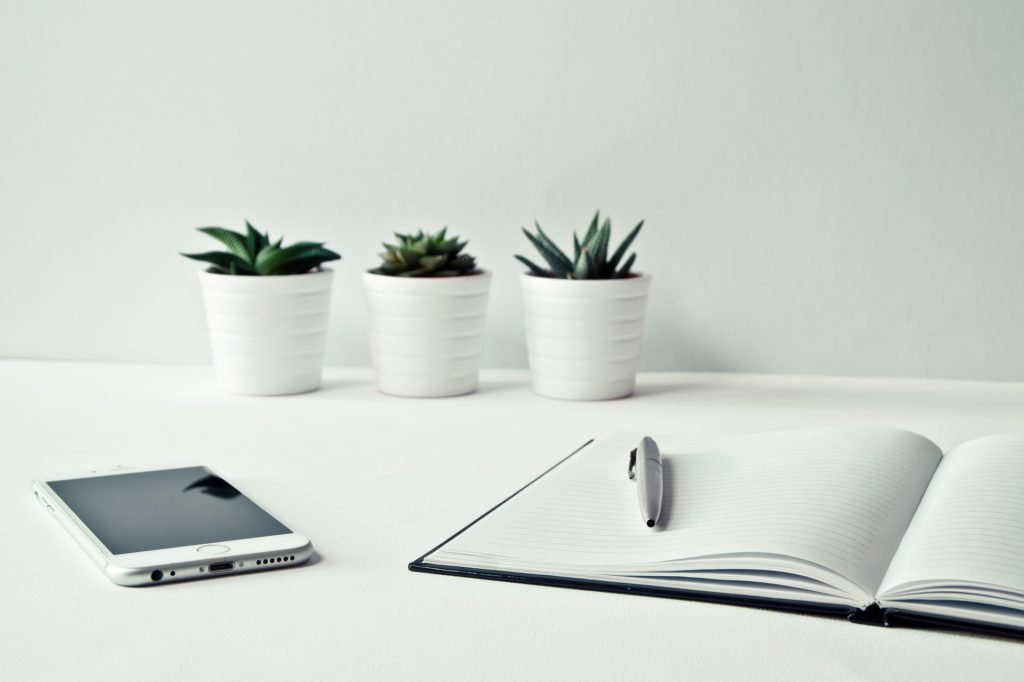 So, what's been happening this year in the world of aromatherapy? 
January
Casting our minds back to last January, the environmental impact of essential oils became a big talking point. Sustainability and responsible usage remains very much at the forefront of current aromatherapy discussions. We also debated the ever-growing trend of using essential oils in the classroom and other public spaces. Meanwhile, a German study found that inhaling essential oils can be effective for pain management (source).
February
A new study found that aromatherapy massage with lavender was useful for osteoarthritis of the knee (see Tisserand article and source of study) On my blog, we talked about using essential oils with pets and the Top 10 ingestion myths.
March
This month, the lavender and tea tree scandal hit the headlines around the world. Despite being debunked by several experts, this story is still doing the rounds and has left a long-lasting blemish on the public's perception of essential oils. Over on YouTube, I explained why speaking out for essential oil safety is not "MLM bashing". A study also found that inhaling essential oils can help to reduce cravings of inhalants (e.g. solvents) in those with a dependence (source).
April
It was an exciting month for The English Aromatherapist blog, as I was shortlisted as a finalist in the 2018 UK Blog Awards. Also this month, DoTerra celebrated 10 years in the business. They weren't around when I trained back in the early 2000s, but DoTerra is now one of the biggest aromatherapy brands in the world. Love them or loathe them, there's no denying they have made a huge impact on the global essential oil industry. Along with Young Living, they have propelled essential oils into mainstream culture.
May
Gary Young, founder of Young Living, passed away this month at the age of 68. He has certainly left an interesting footprint on essential oil history. In the scientific community, some interesting research studies were published, including this one that found aromatherapy and reflexology can reduce pain and anxiety for women undergoing cervical radiation therapy. Another study found that essential oils can be successfully used to reduce stress in rescue shelter dogs (source). Scientists also found that aromatherapy massage with acupressure can reduce the severity of dementia symptoms (source).
June
An interesting study found that tea tree oil can be used as an antibacterial coating for medical devices – "a process which could prevent millions of infections every year" (source). In other news, The English Aromatherapist was named as the no.1 aromatherapy blog in the UK – a surprising but flattering piece of news!
July
An eventful month for the MLM brands, as a judge ordered Young Living to pay $1.8m in costs to DoTerra after a lengthy and expensive court battle that was first initiated in 2012. Young Living had accused DoTerra of stealing trade secrets – a claim that was lost in court. Read more on this story here. Meanwhile, a study by the University of Arizona found that lavender can be an effective way to calm horses (see news story and source of study)
August
As we continued to bake in the sunshine, hundreds of aromatherapists flocked to the Botanica 2018 conference in Brighton for a weekend of inspiring talks and networking opportunities. On the blog, I addressed the classic myth of essential oils in the Bible. Plus, an Iranian study found that aromatherapy massage with Rosa damascena (Rose oil) can help to reduce PMS symptoms (source).
September
The title of this study caught my attention: apparently, lavender can be effective to "Counteract Social Aversion Induced by Social Defeat" (source). Another study published in the journal Crop Protection found that citrus essential oils can act as an effective natural insecticide (see news story and source of study).
October
Over in the US, aromatherapists attended "Beyond Aromatics", the 2018 NAHA conference (National Association for Holistic Aromatherapy). On the blog, I published a post about essential oils and cancer that sparked a fiery debate after I included Dr Eric Z as an example. Despite his threats of legal action, I received hundreds of messages of support from readers. In the research world, a study by Kagoshima University in Japan found that lavender can help with anxiety (see news story and source of study).
November
The hotly-anticipated online essential oil summit launched on 19 November, featuring two weeks of inspiring talks by aromatherapists and other experts around the world. My talk focused on how to deal with crazy or unsafe aromatherapy advice that we come across online or hear from friends. It's a delicate situation, and not always easy to know how to respond in these situations. As a blogger, it's something I'm often asked about, so I shared my perspective and offered some tips about how to broach the subject. Meanwhile, a study found that geranium aromatherapy massage can be effective in reducing the physical and mental symptoms of PMS (source).
December
On 20 December, President Trump signed the Farm Bill legislation, which means that CBD/hemp products will no longer be classed as Controlled Substances in the USA. Up until now, the legality of cannabis-related products has always been a grey area. However, all CBD/hemp products with a THC level of 0.3% or less are now legal in all states. This will surely have a big impact on the natural wellness industry (see news story).
What's in store for 2019?
It's been a busy year! Aromatherapy research is taking place all the time, and there are dozens of new studies published every year – I have highlighted just a few here. For more examples, check out 100 scientific studies about essential oils.
There is plenty to look forward to in 2019, including the release of the long-awaited Uncommon Scents documentary about the aromatherapy industry. I'll also be busy filming more YouTube videos, so don't forget to subscribe to my channel.
So How was it for you?
Did you have a good 2018? What were your highlights? Let me know in the comments below.
Here are my top tracks of 2018. These tunes were the soundtrack to my summer, and bring back many happy memories of this year. I'll be adding more Spotify playlists soon, so stay tuned!
.
To read more about the biggest stories of this year, check out my new ebook Hot Topics of 2018: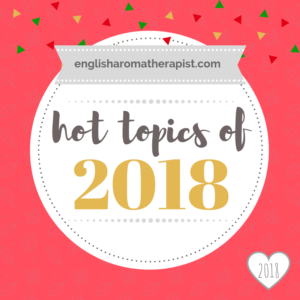 Follow me on...




Share this on...