PR & DISCLAIMER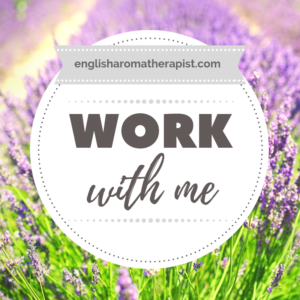 HIRE ME
.
Did you know I work as a professional freelance writer?
.
Since graduating from one of the UK's top universities, I have written over 300 articles on everything from marketing to massage – including a weekly beauty column for a newspaper and regular blog posts for a global cosmetics brand.
Over the past six years, I've worked with clients around the globe on a range of freelance projects — from guest blog articles to training manuals and SEO web content.
.
Looking for engaging, original and professionally written content? Email me to discuss your needs.
.
Whether you prefer me to write for you as "The English Aromatherapist" or work as a ghostwriter – it's entirely up to you. Rates vary according to the nature of the project.
.
PR FRIENDLY
.
I have worked with a variety of brands on The English Aromatherapist blog. If you would like to collaborate with me on a sponsored post, please email [email protected]
WHY HIRE ME?
NATIVE SPEAKER
Don't risk your message being lost in translation. As a native English speaker from the UK, my work is always word perfect. From start to finish, you're guaranteed a professional and quality service. Need it written in American English? No problem. Around half of my clients hail from the USA, so I am happy to write in US English or British English as required.
SPECIALIST EXPERIENCE
As a fully qualified beauty therapist and aromatherapist with over 14 years' experience in this industry, I can offer a professional insight into all aspects of health and beauty.
PROFESSIONALISM
Your satisfaction is my number one priority. Why do over 50% of my clients return for repeat projects? Check out my testimonials below to see why I always get 5 star feedback!
TESTIMONIALS
Blogger Needed for Hair and Beauty Site
"Has done a great job this far keeping the blog posts relevant with our company and its products. Responsive time has been excellent."
"Nuala have helped us created a very professional image with the web content she have written. I simply cannot believe she completed such fantastic job in just a very short period of time and she responded to all my messages very quickly. I certainly won't hesitate to look for her again. "
Essential Oil Datasheets for Course
"So glad to have her back… Its nice to have someone who is professional, timely, and dependable. But, I don't want to brag too much – I might have to share her!"
Ghostwriter for Blog and Social Media/Website Content
"Thank you for your time and effort. I would hire this freelancer again"
"A fantastic freelancer to work with. Highly knowledgeable in the subject required and delivered the work extremely quickly. A very professional freelancer that I will definitely be using again. "
"Great work; very professional and quick! "
Licensed Massage Therapist to write 5 articles
"Great work, on time and as expected."
"Very nice quality of work, five out of five"
"Sweet thanks so much….you rock!! Nuala this exactly what I'm looking for…this is AWESOME!! Thanks so much…you are the best. Great writer, will love to work with them again."
5 original articles about skin care and acne
"Thanks"
Ghostwriter to help with a few sections in an aromatherapy book
"I was very happy to have her work on my project and pleased with her work. Will definitely use again!"
"Good job as always,cant wait to work with you on the next project !"
Articles on Massage Therapy
"Excellent!"
Need help with social media reviews
"Very prompt and detailed. GREAT JOB, Thank you!!!!!!!!!"
Forum comments and social media
"Good job!"
Need product reviews on popular eye wrinkle creams
"Great work, promptly done, and very professional. "
"Very nice work, well researched"
Professional articles for hair salon and spa
"Awesome job. Very satisfied. Thank you."
DISCLAIMER
.
The content provided on this blog is for informational purposes only. The information contained in this blog does not constitute medical advice. Aromatherapy should not replace any prescribed medications or medical advice. Always seek advice from your doctor if you have any medical concerns. Always check the safety data before using any essential oils. Essential oils should always be used with caution, particularly during pregnancy and/or with children.
The owner of the blog makes no guarantee as to the accuracy or completeness of any information on this site, and will not be liable for any errors or omissions in this information. The owner will not be liable for any losses, injuries, or damages from the display or use of this information.