My 1st Birthday!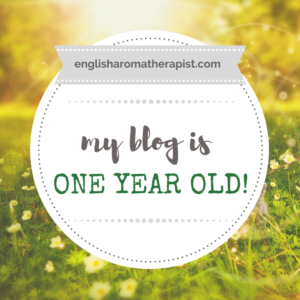 Well, this month marks one year since I set up The English Aromatherapist blog and YouTube channel!
Little did I know how much The English Aromatherapist would grow in 12 months. I've been overwhelmed with so many kind comments and emails from people who have found my articles and videos helpful.
Since last May, I've released my own Essential Oil Blending app, which has been downloaded over 15,000 times across 125 countries! My app was even featured in Holistic Therapist magazine, and I've had such amazing feedback that I've since released a new advanced version of the app – have you upgraded yet?
December was a particularly busy month, with record sales figures and a nomination for a UK Blog Award! Since then I've also released three ebooks – How to Blend Essential Oils, 100 Essential Oil Tips, Tricks & Blends, and Life as a Beauty & Holistic Therapist. 
I just want to say a big THANK YOU to everyone who has supported me so far – I really appreciate all your feedback! Thank you to everyone who has downloaded my app, bought my books and shared my posts online.
As a way of celebrating my 1st anniversary, I have a special offer for you this month…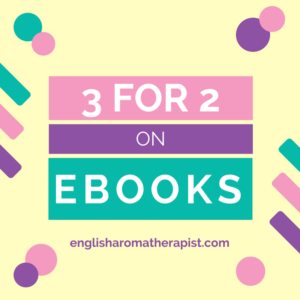 Sorry, this offer has now ended
Follow me on...




Share this on...