Get The App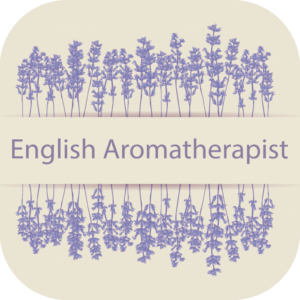 Essential Oil Blending App
The English Aromatherapist blending app is available to download from:
What Is It?
Create your own essential oil blends with this interactive aromatherapy tool, devised by The English Aromatherapist.
This unique blending wheel helps you to create your own aromatherapy blends using 30 different essential oils.
Aromatherapy blending requires in-depth knowledge of essential oils and their properties. Our unique blending algorithm is based on years of research and experience – so instead of scouring aromatherapy books and websites, this app does the hard work for you!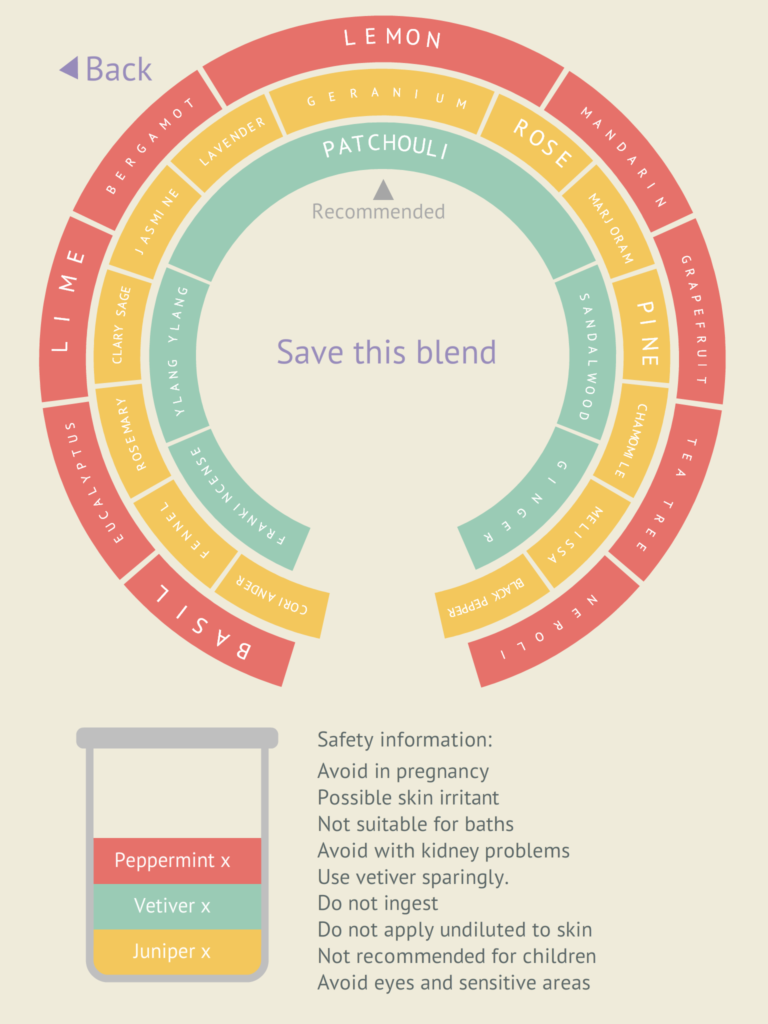 How Does It Work?
Simply add your chosen oils to the mixing beaker to build up a personalised blend, and you'll see a list of important safety precautions updated in real-time.
Watch the blending wheel spin as you add essential oils to your blend, with recommendations appearing towards the top. These suggestions update as each essential oil is added or removed from the blend.
Oils are conveniently grouped into top, middle and base notes – so it's easy to create a balanced blend.
Once you're done, you can even save your blend for future reference.
Blending Options
Blend by condition
Choose from a list of 30 emotional and physical ailments to view the most relevant essential oils associated with that condition. The mixing beaker is pre-filled with the recommended blend recipe for that ailment, with other recommended oils appearing at the top of the blending wheel. Simply add or remove any oil to customise the blend to your preferences.
Blend by oil
Choose any essential oil as a starting point, and the blending wheel will spin to suggest other suitable oils to add to the blend. Recommended oils will appear towards the top of the wheel, based on our unique blending algorithm.
What Next?
Check out my safety advice and tips about blending essential oils
Trustworthy Advice
This app is not affiliated to any particular brand of essential oils – and as it's developed by a qualified aromatherapist, you know it's advice you can trust.
Tutorial Video
Download My Book
For advice and information about how to blend essential oils, why not download my ebook How To Blend Essential Oils – including detailed uses, safety precautions and blending data for 40 essential oils.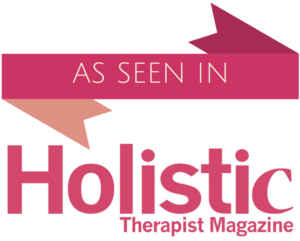 Testimonials
"THANK YOU!!!!! FINALLY!!!!! A simple, non-MLM, customizable "recipe book." This is exactly what I've been looking for…and it's free. 😃"
"Really smart Pick an oil, it suggests another that is suggested. Pick up to 5. Very great response from developer. Very helpful. Will be a more premium version out soon; hopefully it has ads so it can stay free for us. What's even better, no silly permissions that make no sense. 5 stars here! Will keep it and wait for updates."
"This is great What a great tool for essential oil enthusiasts! The breakdown of notes and safety info really put it over the top. I only wish it gave guidelines or recommendations as to how much of each oil would be best for each blend. I'm also a little confused on the order the oils are placed in the beaker and if it's at all significant since bade notes don't generally sit on the "bottom"."
"Life Saver!!! Info without a sales pitch!"
Support
For more help or support issues, email [email protected]
Please note: Aromatherapy is not a substitute for medical advice and should not replace any prescribed medications. Always seek advice from your doctor if you have any medical concerns.
Always check the safety data before using any essential oils. The information contained in this app does not constitute medical advice and suggestions are served only as a guideline. Using essential oils is not recommended during pregnancy or with children. Essential oils should always be used with caution.