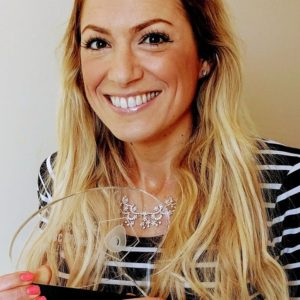 On 21 September, I had the privilege of attending the 2017 Health Blog Awards ceremony – a fabulous event designed to celebrate the amazingly diverse talents of the blogging community.
I'm delighted to say that The English Aromatherapist won the award for 'Best Ethical Living & Beauty Blog' (sponsored by Noughty Haircare) – so I am now the proud owner of this super shiny (and surprisingly weighty!) glass trophy:




Share this on...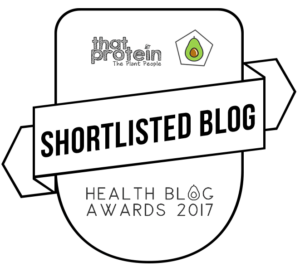 I'm surprised and delighted to say the The English Aromatherapist has been shortlisted for a Health Blog Award!




Share this on...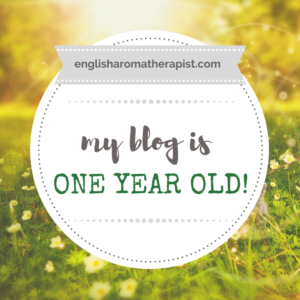 Well, this month marks one year since I set up The English Aromatherapist blog and YouTube channel!
Little did I know how much The English Aromatherapist would grow in 12 months. I've been overwhelmed with so many kind comments and emails from people who have found my articles and videos helpful.
Since last May, I've released my own Essential Oil Blending app, which has been downloaded over 15,000 times across 125 countries! My app was even featured in Holistic Therapist magazine, and I've had such amazing feedback that I've since released a new advanced version of the app – have you upgraded yet?




Share this on...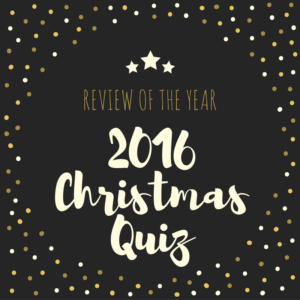 Well, 2016 has certainly been an eventful year, hasn't it?
Just for fun, I've put together a 2016 Christmas Quiz — so crack open the Quality Street and get the family round the table…pens and paper at the ready!
And don't worry – no knowledge of aromatherapy is required, so everyone can join in!




Share this on...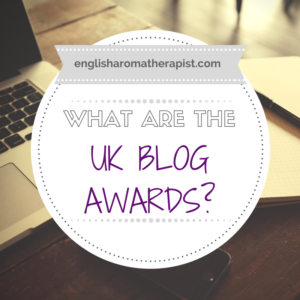 The UK Blog Awards® is a celebration of social media talent in the UK, across all digital platforms from YouTube to Instagram and Snapchat. Bloggers and vloggers are represented in a wide range of categories that cover all types of interests and topics.




Share this on...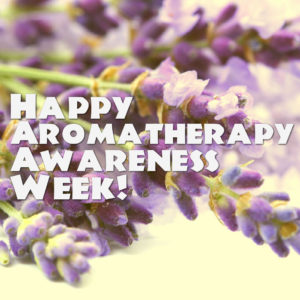 Join me on Twitter in celebrating #aromatherapyawarenessweek from 6-12 June 2016!
This is a fantastic opportunity to spread awareness of how essential oils can be enjoyed and used to improve our physical and mental wellbeing.
I'm passionate about aromatherapy, but often feel frustrated at the amount of misleading "advice" about essential oils that's posted online. My aim is to offer safe, sensible advice about how to use essential oils — WITHOUT the sales hype.
I am NOT a distributor of any brands — so my advice is honest, impartial and based on my own research, experience and qualifications.
Don't forget to subscribe to my YouTube channel for regular updates about how to enjoy using essential oils safely.
Follow me on...




Share this on...