2017 Health Blog Awards Winner!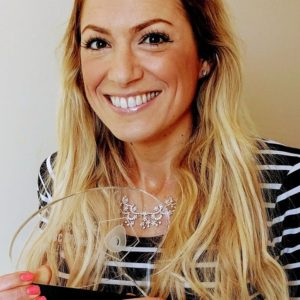 On 21 September, I had the privilege of attending the 2017 Health Blog Awards ceremony – a fabulous event designed to celebrate the amazingly diverse talents of the blogging community.
I'm delighted to say that The English Aromatherapist won the award for 'Best Ethical Living & Beauty Blog' (sponsored by Noughty Haircare) – so I am now the proud owner of this super shiny (and surprisingly weighty!) glass trophy: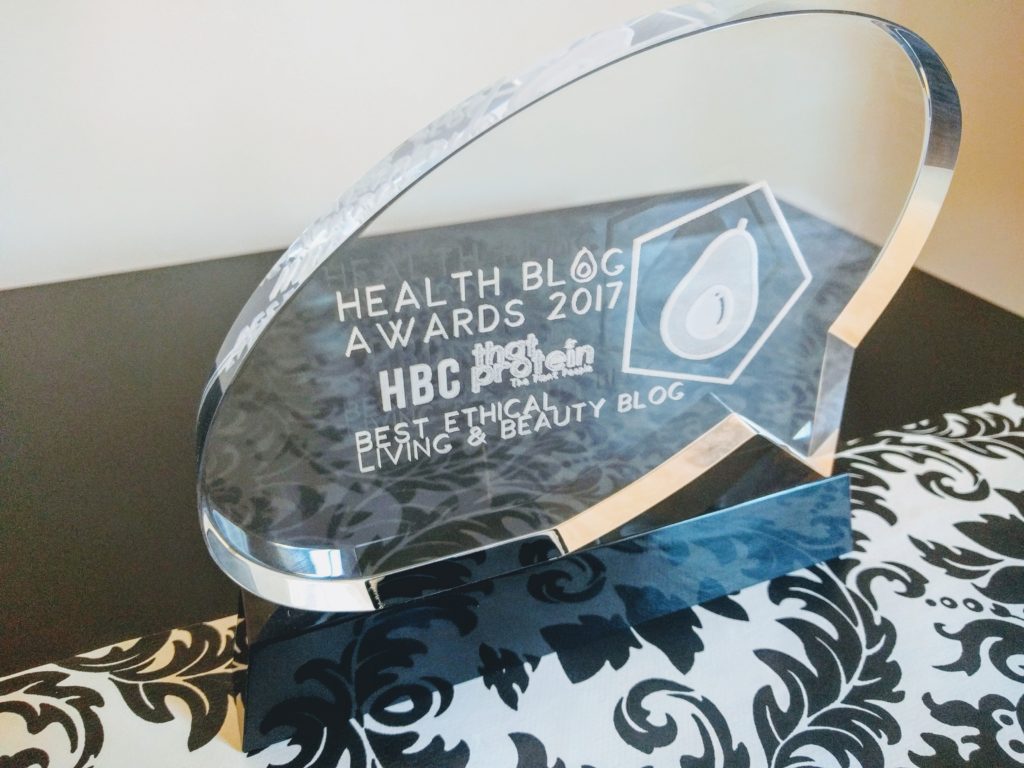 About the Event
This year, the Health Blog Awards ceremony was held at the uber-trendy WeWork Moorgate, a very cool shared workspace in London.
The evening kicked off at 6pm with a welcoming spread of tasty goodies from the award sponsors. You know you're at a health blogger's event when you're offered rosemary water, cashew & baobab nut butter and goat's milk kefir!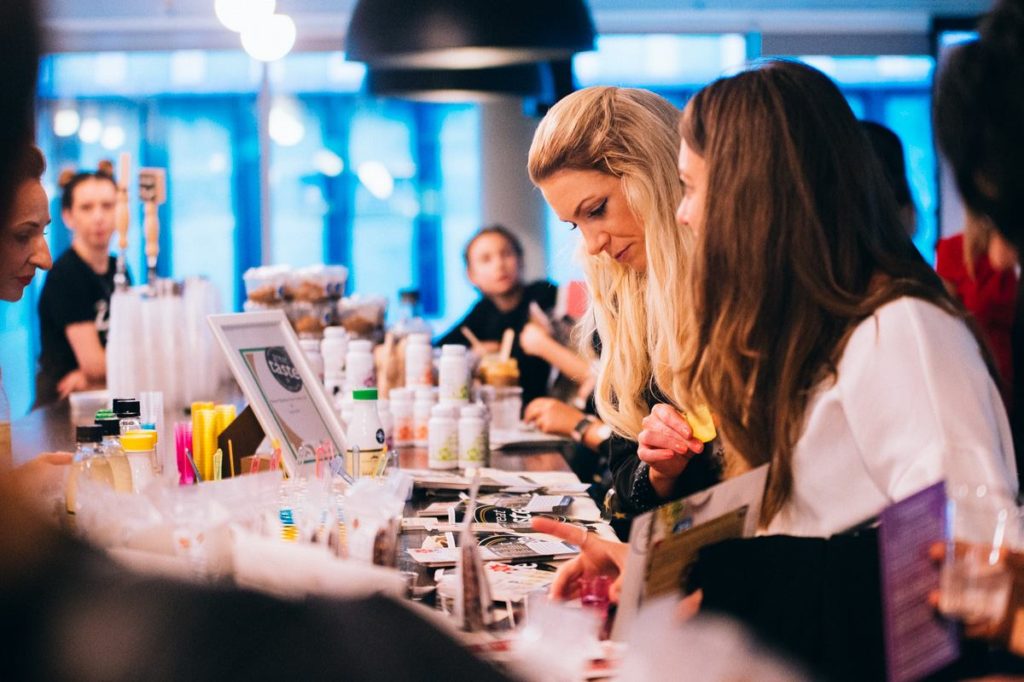 (photo: @annarachelphotography)
As this was my first official blogger event, I wasn't sure what to expect. At the age of 36, I hoped I wouldn't feel like a fish out of water. For a natural introvert, it's not always easy to walk into a room full of strangers – particularly when it seems like everyone else knows each other!
But the reception couldn't have been more welcoming, and it was lovely to be part of such a positive and uplifting event. The atmosphere was buzzing, and it was great to see such a wonderful turnout – the room was packed!
After we'd all had chance for a lil' mingle and mooch around, it was time to get down to business – who would win those coveted awards?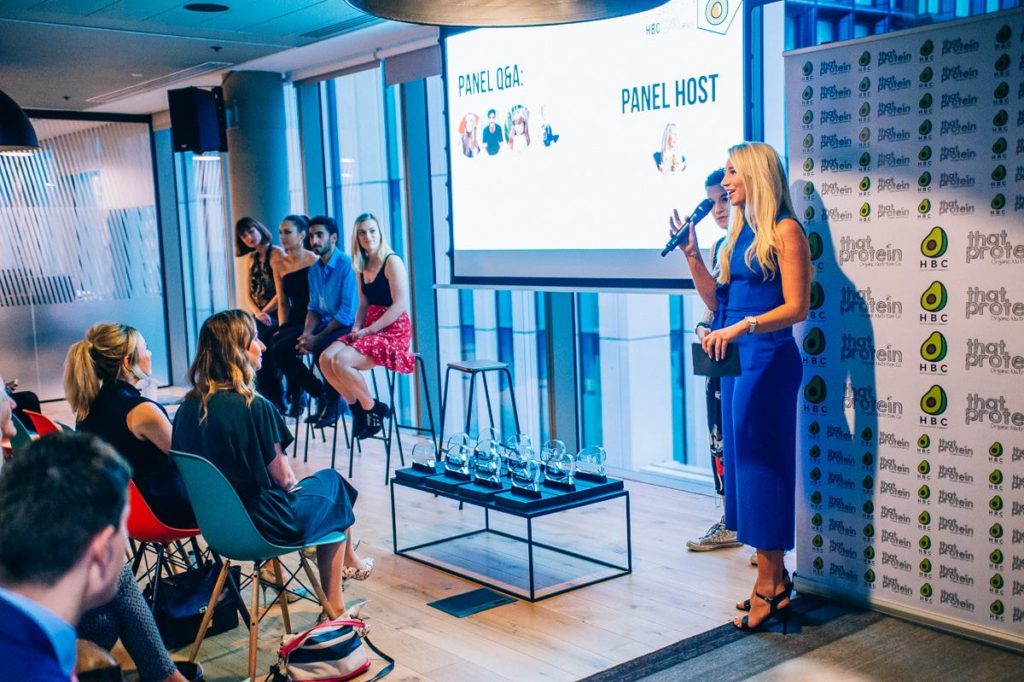 (photo: @annarachelphotography)
The presentation
Our host, Fab Giovanetti, opened the ceremony by introducing the lovely panel of judges, which included:
Rebecca Pearson, Model Type Face
Dr Rupy Aujla, The Doctor's Kitchen
Rozanna Purcell, Natural Born Feeder
Annie Clarke, Mind Body Bowl
Darlene McCormick, That Protein
Carly Rowena, CarlyRowena.com
Tally Rye, TallyRye.com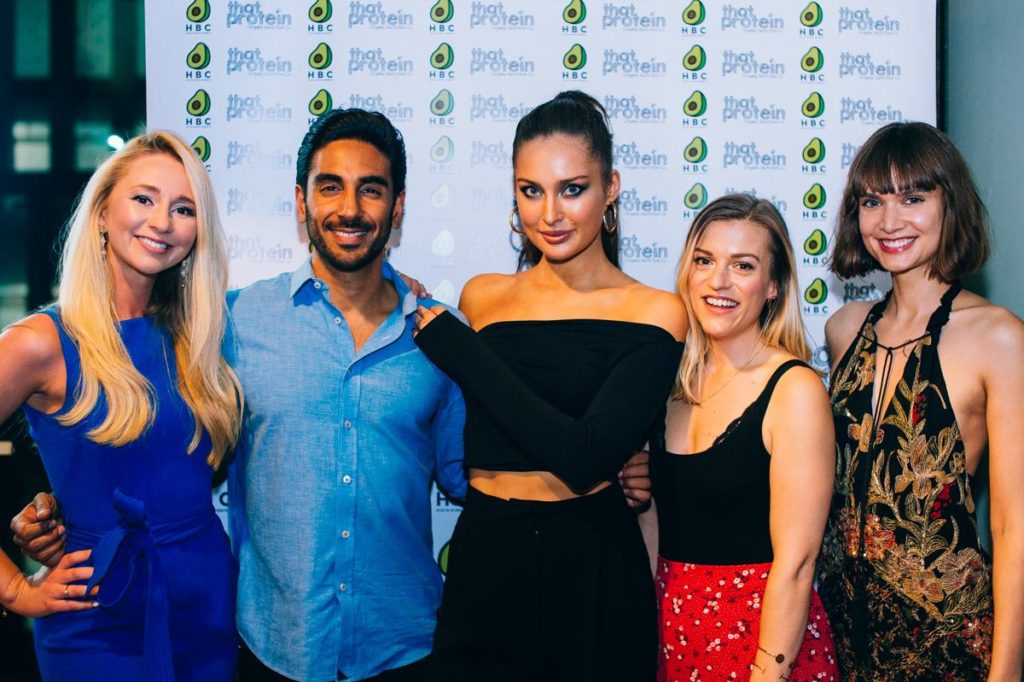 The judges: Rhiannon Lambert, Dr Rupy Aujla, Rozanna Purcell, Tally Rye and Rebecca Pearson (photo: @annarachelphotography)
Glam co-host Rhiannon Lambert (of Rhitrition) led an interesting Q&A session with the judging panel, which highlighted the need for authenticity in the blogging community. The message is "be true to yourself" – something that's easy to forget in the blurry world of social media, statistics and sponsorships.
And then it was on to announcing the winners of the awards. Each winner received a customized glass trophy, followed by a quick photo with the judge and sponsor for their category (in case you're wondering – no, we didn't have to do a speech!)
I've checked out a lot of the shortlisted blogs, and they are all fabulous! As The English Aromatherapist is a new blog, it's an honour to win an award amongst such talent. From the outset, I've always aimed to offer something a bit different. I never wanted to be 'just another aromatherapy blog'. It feels great to have your efforts recognised and appreciated!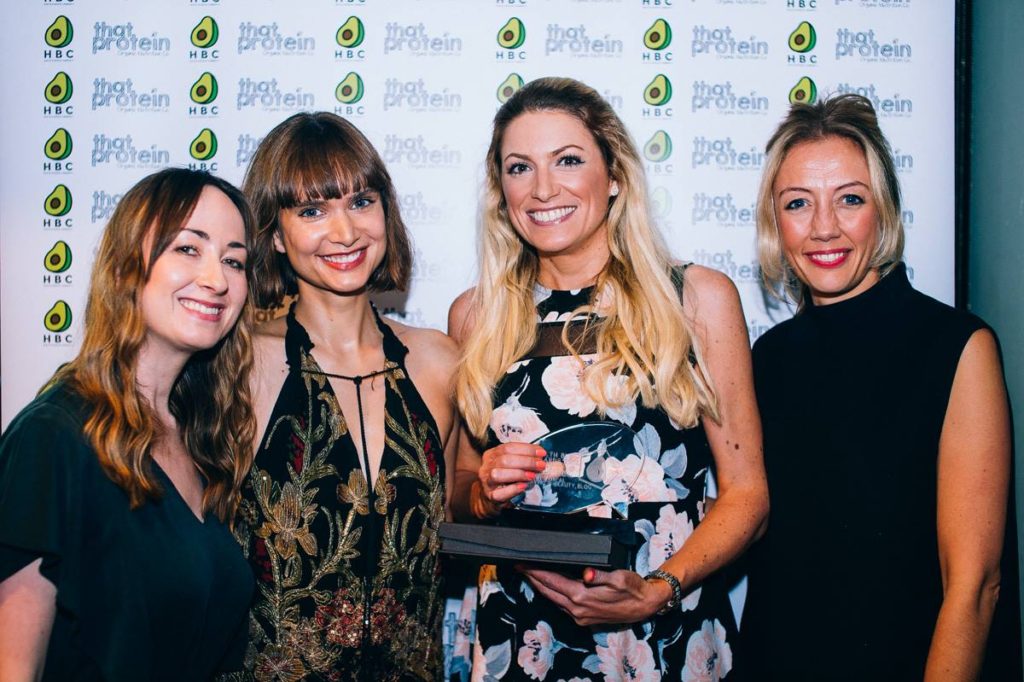 Judge Rebecca Pearson with sponsors Noughty Haircare (photo: @annarachelphotography)
Altogether, there were 12 award categories:
Best Recipe Blog
Free From & Illness Recovery Blog
Best Yoga & Spirituality Blog
Best Fitness Blog
Best Vegan Blog
Best European Blog
Best New Blog
Best Science & Nutrition Blog
Best Health & Fitness Instagram
Best Irish Blog
Best Natural Beauty & Lifestyle Blog (my category!)
Health Blogger of the Year
When the ceremony was over, there was time to enjoy another complimentary beer and chat to fellow bloggers or grab a photo opportunity.
I had to leave slightly early – but not before catching my fabulous goody bag, which was packed with loads of delicious healthy treats! I'm very much looking forward to sampling them all – a big thanks to the sponsors for providing such a generous selection of goodies!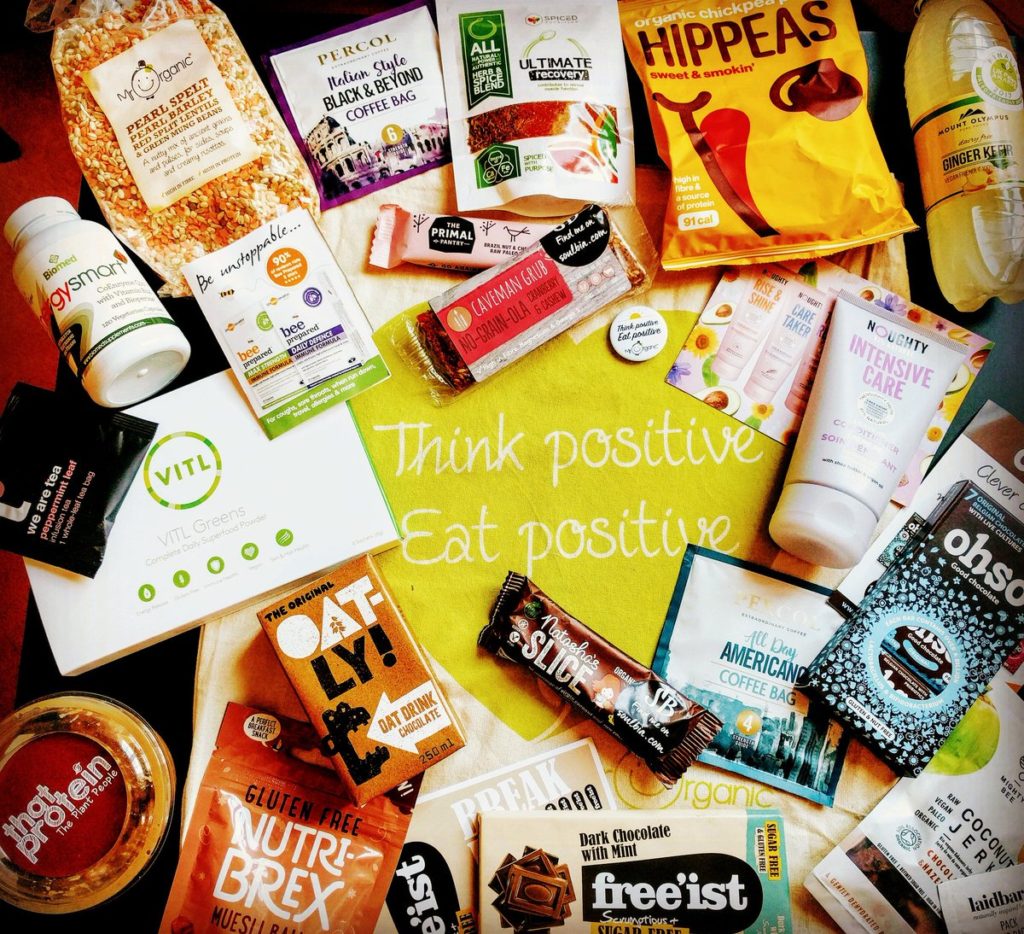 Thank you!
So, that rounds off the Health Blog Awards for 2017. A big thanks to Health Bloggers Community for organising such a positive and inspiring event. I'd also like to say thank you to everyone who voted for The English Aromatherapist, and to the judges for picking me as the winner! It means a lot to me, as I only started my blog about a year ago. I've been pretty overwhelmed with all the kind comments and feedback I receive about my blog, so I'd like to extend my thanks to all my loyal followers and supporters online!
You can read more about the event on the Health Blogger's Community page here.
And if you're thinking of entering next year's awards, GO FOR IT!
Follow me on...




Share this on...